Events
Choose a job aligned with your interests: take the test!
Career workshop (Paris)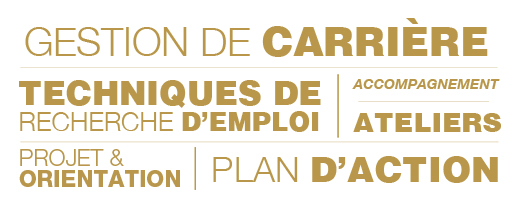 THIS EVENT WILL BE HELD IN FRENCH
Objectif et bénéfices de l'atelier :
L'Inventaire d'intérêts professionnels Strong® fournit des informations fiables sur les intérêts professionnels d'une personne en l'aidant à découvrir des pistes professionnelles potentielles qu'elle n'a peut-être pas envisagées, et en lui donnant une grande quantité d'informations sur sa manière d'appréhender le monde du travail.
L'objectif de cet atelier est de vous permettre d'approfondir la connaissance de vos intérêts véritables !
Points abordés :
Le questionnaire Strong consiste en un questionnaire de près de 300 questions. Il vous permettra notamment de mieux comprendre les fonctions dans lesquelles vous pouvez vous épanouir, les types de structure où vous êtes le plus à l'aise, vos modalités privilégiés d'apprentissage, la manière dont vous aimez diriger ou être dirigé. Le questionnaire est à renseigner via un lien qui vous sera envoyé par mail quelques jours avant l'atelier.
Les résultats donnent lieu à une analyse collective durant laquelle :
- vous découvrirez en groupe les différents domaines (RIASEC) du modèle de John Holland qui structurent le modèle STRONG
- vous serez invités à vous positionner sur ces différents domaines
- vous prendrez connaissance des résultats de votre profil STRONG et des métiers associés, ainsi qu'un aperçu des principaux traits de votre personnalité
- vous définirez une voie à prendre pour être professionnellement au plus proche de vos intérêts / goûts
*****
Inscription en ligne obligatoire, sur la colonne de droite du site
Pour bénéficier de votre tarif privilégié, n'oubliez pas de vous connecter à l'aide de vos identifiants. En cas de perte de ceux-ci, cliquez ici.
Pour profiter de tous les avantages et services et soutenir les actions de votre association, il suffit de devenir cotisant à vie en cliquant sur ce lien !
Tuesday 24th September 2019

07:00 PM - 09:30 PM
(GMT +2)
Espace Trinité
3 rue de la Trinité
75009 Paris
40 € (EUR) Life long member alumn
Student


45 € (EUR) Non member alumn


70 € (EUR) External


Registration deadline : 13th September
---
Registration is closed
Espace Trinité

3 rue de la Trinité
75009 Paris
Additional information (parking, metro, etc.):

Métro ligne 12 : Trinité d'Estienne d'Orves
You have to be logged in to leave a comment Log in