Events
Mental load, balance of life ... what if we took stock together?
Online Career workshop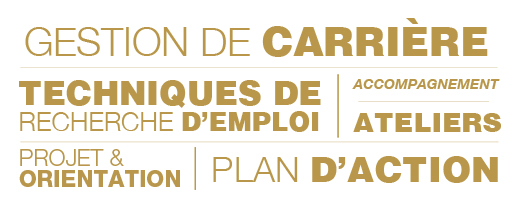 THIS EVENT WILL BE HELD IN FRENCH
"Equilibre : état de ce qui est soumis à des forces qui s'opposent"
Ce webinaire est fait pour moi si :
- Mon quotidien est un marathon minuté avec son lot de stress divers
- Je souhaite retrouver plus de sérénité dans mes activités
Objectifs généraux :
Prendre un temps de réflexion sur ce sujet, de prise de conscience, de recul et pourquoi pas de prise de décisions pour moins vivre dans un sentiment de rendement permanent.

Points abordés :
- Pourquoi ce thème est-il au cœur de nos vies occidentales ?
- La charge mentale, homme et femme concernés, chacun dans sa spécificité
- Ça fait mal où ? Une théorie de la personnalité pour nous éclairer
- Clarifier son désir d'évolution et rester souple
- Entre prise de conscience et changement : des étapes
- Petites astuces du quotidien
- Des temps de partage avec d'autres diplômés concernés par ce sujet
Informations pratiques :
Les instructions de connexion vous seront envoyées par mail la veille de l'événement.
Votre inscription vous permettra de voir le webinar en différé, même si vous ne pouvez pas y assister en direct.
*****
Inscription en ligne obligatoire, sur la colonne de droite du site
Pour bénéficier de votre tarif privilégié, n'oubliez pas de vous connecter à l'aide de vos identifiants. En cas de perte de ceux-ci, cliquer ici.
Pour profiter de tous les avantages et services et soutenir les actions de votre association, il suffit de devenir cotisant à vie en cliquant sur ce lien !
Wednesday 15th January 2020
12:15 PM - 01:30 PM
Online
Webinar
10 € (EUR) Life long member alumn, student


15 € (EUR) Non member alumn


30 € (EUR) External


Registration deadline : 31st January
Laurent POLET
Professional coach
Le Réseau Primaveras
You have to be logged in to leave a comment