Events
The work overload is not necessarily inevitable!
Career workshop (Paris)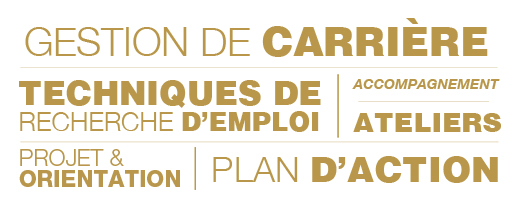 THIS EVENT WILL BE HELD IN FRENCH
Objectif général de l'atelier :
La coach Carine Frécon vous donnera quelques clés pour investir votre énergie sur vos zones de pouvoir et d'influence et gérer vos priorités afin de :
- Être capable de mieux organiser son temps en fonction de ses priorités
- Anticiper et planifier son activité de manière réaliste
- Soigner son énergie pour faire descendre le stress
- Chercher de nouveaux leviers d'efficacité collective
Points abordés :
PRIVILÉGIER L'ESSENTIEL
- Définir ses objectifs et renseigner la carte des missions pour orienter ses actions
- Utiliser le rétro planning et confier des tâches à des contributeurs

PRENDRE SOIN DE SOI
- Gérer quotidiennement son énergie
- S'octroyer des plages de disponibilité

GÉRER LA SURCHARGE DE TRAVAIL
- Gérer les imprévus
- Réviser les priorités pour être disponibles plus rapidement pour de nouvelles taches

COORDONNER LES FORCES
- Marcher ensemble vers un même but pour gagner du temps
*****
Inscription en ligne obligatoire, sur la colonne de droite du site
Pour bénéficier de votre tarif privilégié, n'oubliez pas de vous connecter à l'aide de vos identifiants. En cas de perte de ceux-ci, cliquez ici.
Pour profiter de tous les avantages et services et soutenir les actions de votre association, il suffit de devenir cotisant à vie en cliquant sur ce lien !
Tuesday 15th October 2019
07:00 PM - 09:00 PM
Espace Trinité
3 rue de la Trinité
75009 Paris
15 € (EUR) Life long member alumn
Student


20 € (EUR) Non member alumn


40 € (EUR) External


Registration deadline : 7th October
---
Registration is closed
Carine FRECON
Certified coach
Modulo Coaching
Espace Trinité

3 rue de la Trinité
75009 Paris
Additional information (parking, metro, etc.):

Métro ligne 12 : Trinité d'Estienne d'Orves
You have to be logged in to leave a comment