Events
How to identify your priorities and find the right Work-Life balance
Online Career workshop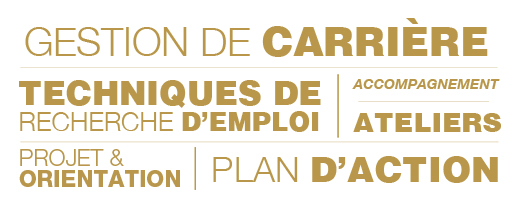 Who for?
Those who would like to stop with double-bind situations, i.e. where no choice is the good one. Let us give you some examples:
- Attend a last-minute meeting at 6.30PM with your boss when you're supposed to go swimming and prepare for a coming competition;
- Attend an important meeting called right the day when you are supposed to be trained on a topic you have been waiting for a year;
- Decide to buy 5 supplementary days-off and deal with the would-be bad image others in the Exco might have about you;
- Delegate to a colleague a lunch meeting with a key client because your kid is sick and your partner was in charge last time…
This shortlist depicts quite common situations. It is about making choices between work and personal priorities.
Cyril Regourd will show you a powerful life coaching tool to sort out priorities. A Master Coach named Alain Cardon has used to say: "we don't coach topics, we coach people". Some personal issues do appear when coaching people on their jobs and vice versa. We are one. This is the reason why Cyril prefers to deal with work-life integration rather than work-life balance.
What for?
Get clarity on what are your current priorities and related actions.
Addressed points:
Within 75 minutes, you will:
- Understand the notion of life facets, especially using the common dichotomy work and life
- Identify how you can integrate your life facets using a specific coaching tool
- Define actions to better integrate work and life
- Zoom on career facet (s) and see what may be your leverages to be more satisfied (especially: #1 clarity, #2 assertiveness)
- Ask questions to our coach
Benefits:
Be clear in your choices and affirm yourself better when dealing with others.

Useful information:
The connection instructions will be sent to you by e-mail the day before the event.
Your registration will allow you to view the webinar offline, even if you can not attend it live.
*****
Online registration required, on the right column of the site
To benefit from your privileged rate, do not forget to log in using your login details. In case of loss of these, click here.
To enjoy all the benefits and services and support the actions of your association, just become a life long member by clicking on this link!
Tuesday 1st October 2019

05:30 PM - 06:45 PM
(GMT +2)
Online
Webinar
10 € (EUR) Life long member alumn, student


15 € (EUR) Non member alumn


30 € (EUR) External


Registration deadline : 29th September
---
Registration is closed
Cyril REGOURD
Career Coach
Invicem Management
Cyril Regourd has been a Career Coach for the last 7 years. He's also a trainer in Leadership. Cyril graduated from EDHEC Business School in 1994. He then worked 4 years in Strategy Consulting and 11 years in Investment Banking. In 2012, he decided to set up his own business "Invicem Management". Cyril's mission is to help people become conscious of their big rocks and reach their goals!
You have to be logged in to leave a comment Log in