News
Congratulations to all the new graduates #SKEMA19 !
21 June 2019
SKEMA's graduation ceremonies for 2019 took place on Saturday, 15 June, in the grand setting of La Seine Musicale in Paris. The action-packed day ended with the Gala dinner at Pavillon d'Armenonville.

Out of 2,800 graduates, 1,900 diplomas distributed on site. In all, there were around 7000 participants.

Other facts:
- 80 nationalities represented
- 30 different programmes
- #SKEMA became the top trending topic on Twitter
- Social media posts of the event with the hashtag #SKEMA19 were projected onto a giant screen as a 'social wall'.

This is a good indicator of the success of this much-awaited event, which brings together the SKEMA community every year. The social media posts of the graduates and participants wonderfully captured their enthusiasm.

The ceremonies were led by Katrina Panchout, director of SKEMA's Grande Ecole programme in Lille, and Peter Spier, professor of marketing at the Sophia Antipolis campus. Both the events were entertaining and included several videos highlighting the diverse variety of graduates, all of them extremely inspiring.

Alice Guilhon, SKEMA's dean, also handed out several awards and distinctions to the school's professors and alumni.

- The Faculty Award went to Michel Henry Bouchet, a distinguished professor of finance, to congratulate him on his rich academic and professional career.
- The Educational Innovation Award went to Sabrina Chikh, programme director of MSc Corporate Financial Management on the Paris campus for her project: "Innovative Assessments: Making students actors in their learning".
- The Excellence Awards went to Pierre Della Monica (MS Manager Marketing Data and Electronic Commerce), co-founder of the music group "Bon Entendeur", and to Marie Borie (PGE), for her involvement in associative activities (HOPE).
Diplomas awarded to four honour students: Corentin Magat (BBA), Romain Collobert (PGE), Benedikt Robl (MSc) and Emilie Ith (MS).

After the exciting ceremonies, the celebration continued in the evening at Pavillon d'Armenonville where a cocktail session and dinner had been arranged as part of the Gala event. The young graduates attended this event with their friends, family, programme directors and teachers.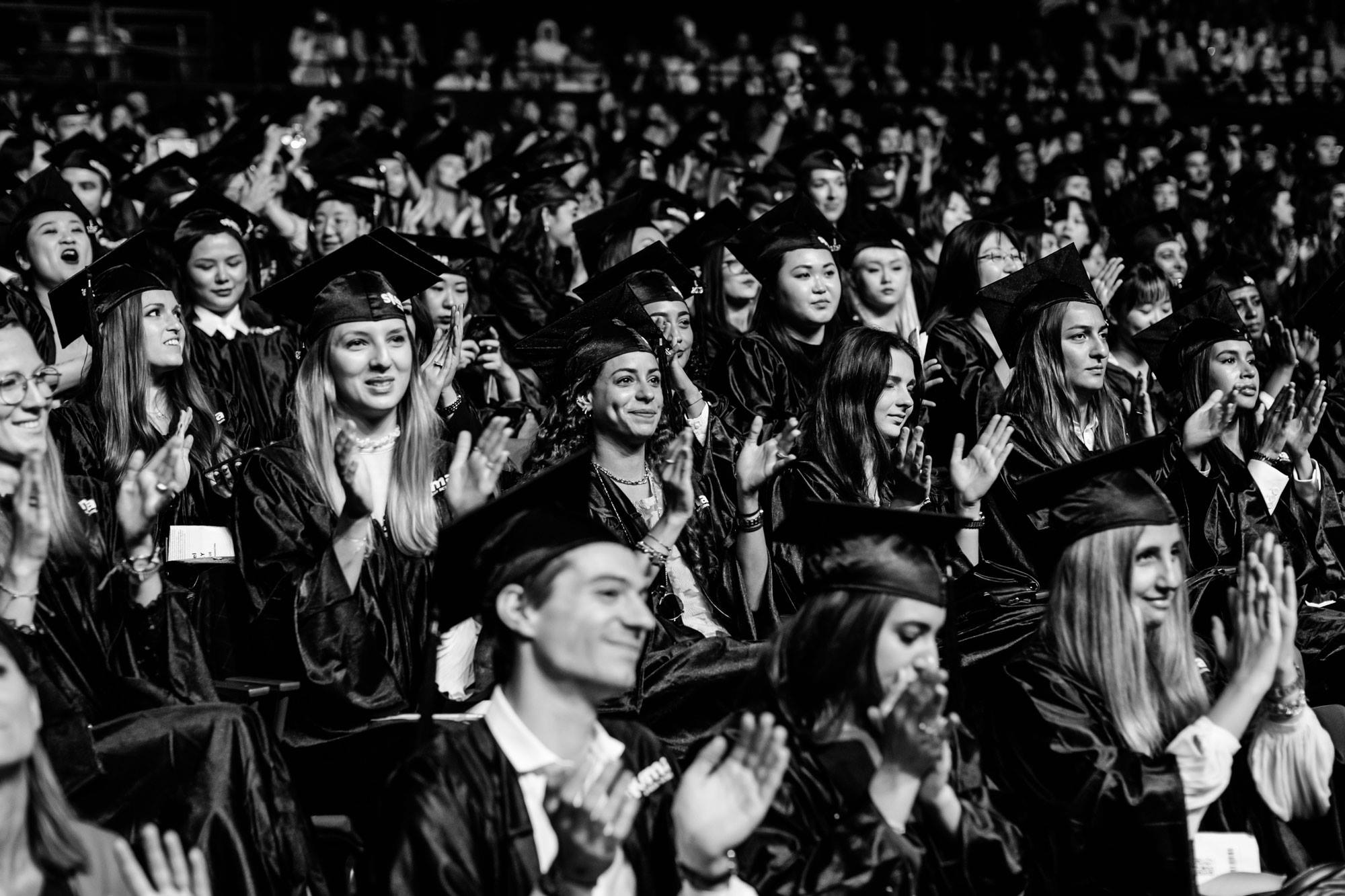 The complete photo collection of our Graduation Ceremonies 2019 is now online:

· Morning ceremony photos | Seine Musicale
· Afternoon ceremony photos | Seine Musicale
· Photocall | Seine Musicale
· Photocall 2 | Seine Musicale
· Gala Evening photos | Pavillion of Armenonville
· Photocall | Pavillon dArmenonville
…and the 'souvenir video' here