News
Pierre-Emmanuel Racine-Jourdren (SK 2010) wants to make cider popular again
10 April 2019
In creating a new brand of cider, Maison Sassy, Pierre-Emmanuel has set himself the challenge of dusting off the beverage's image. We take a closer look at this sparkling entrepreneurial venture, a mix of Norman tradition and high quality standards.
Pierre-Emmanuel started his professional career in Finance at Arkea Banque E&I. His many encounters with entrepreneurs triggered within him a desire to embark on his own entrepreneurial adventure. In 2014, he teamed up with a partner to found Maison Sassy, a business specialising in the production of cider. Four years on, the company now employs some fifteen people and sells over two million bottles per year worldwide.
Why did you choose cider?
Cider was almost an obvious choice. My business partner Xavier and I grew up surrounded by apples in Normandy. Sassy is the name of Xavier's château, in which his family make cider and calvados for their own private consumption only. It's the first alcoholic beverage that our parents allowed us to drink. When we went abroad as part of our studies, we noticed that cider was very widely available in England and Ireland, but its quality was very inferior to what you find in France. In France, however, cider was suffering from a real image problem despite being 100% natural, gluten-free and low-calorie. Given our history and the Norman heritage which we felt deserved a little more limelight, it was the ideal product with which to launch an entrepreneurial venture.
How did Maison Sassy come about?
To source our ingredients, we went and tasted quite a lot of different products in Normandy. It took us at least one and a half years to formulate our recipes. We ran blind tastings with scoring grids and when our products started to come out on top after each tasting we began looking into packaging. The first impact on consumers comes from visuals. We wanted something pretty and contemporary. Once we were satisfied with the form and content, we launched the product.
You wanted to dust off cider's image. Why do you think this beverage isn't appreciated at its true value?
For one, the recipes weren't necessarily adapted to our current tastes. Today, consumers are looking for products with an interesting taste. That's why we wanted to make balanced products. Also, the packaging was a bit old-fashioned. We figured we had to do the opposite of what was being done already and we wanted to make something more attractive. Cider has also been poorly marketed. These days, if you want to make a product shine, no matter how good it is, marketing and communication are essential.
There are quite a few cider brands in the market. How do you deal with the competition?
We have competitors but our positioning and our approach are different. Their ciders are either highly industrial products or they really follow the traditional sparkling wine methods. Whereas ours has a really distinctive taste that characterises us rather well. Over the last few years, we've been seeing new competitors appear on the market. Of course, when you see a business that's doing alright for itself, it's tempting to want a piece of the pie! But we see it as a good thing, because it will allow us to evangelise the market. Having a few players is good when you want to shake things up and change people's perception of the product!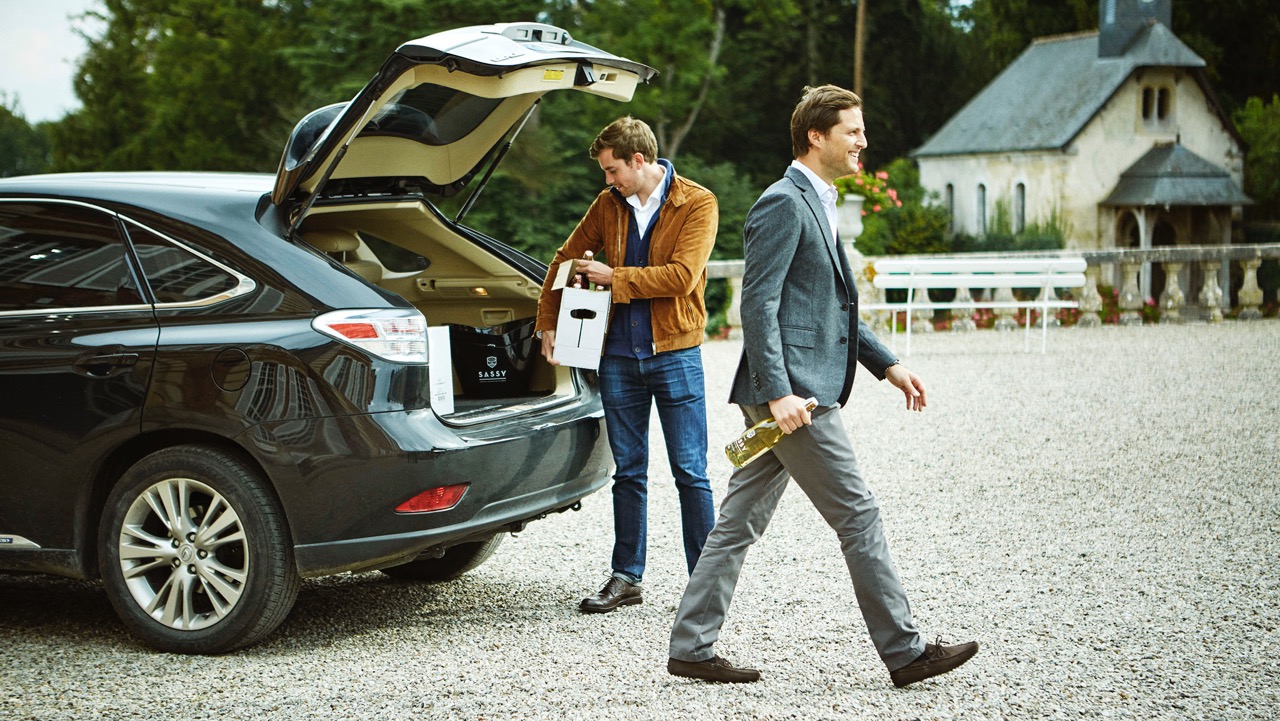 Your products are now available in Michelin-starred restaurants and in trendy bars. How did you manage to win over these big names?
We were a relatively little-known small brand. We had no contacts; we knew no one in the world of gastronomy. We just took a chance. Xavier and I would go and speak to renowned chefs like Alain Ducasse with a few bottles of our cider. We were sent packing quite a few times, but we also got some nice surprises. Working with great chefs enabled us to achieve visibility and for our juice to become recognised. We work hard every day to build a great reputation for our Sassy brand.
Is your cider successful abroad?
It is exported to a large number of countries. The English-speaking markets (England, Australia, South Africa) drink a lot of cider. The United States are looking for genuine artisanal products and consumption is doubling each year. Some countries, like Sweden, Norway and Finland, have a real thirst for French ciders. The French market is small compared to the rest of the world. Even though we are the biggest growers of cider apples in Europe, we consume very little. It's still very localised to Brittany-Normandy, but it's developing more and more in Paris.
What difficulties are you facing abroad?
There are regulatory and administrative constraints when you start to export to a certain country. For example, South Korea and Japan are complicated markets. You have to show a lot of documents, get lots of things approved. But at least once you're exporting over there you can pretty much export to anywhere else in the world. My finance education helped me quite a bit in the beginning because we had to convince banks to get on board. Day to day, I look after the finance and administration side: I had a solid grounding to start the business.
What are your plans for Maison Sassy's future?
We want to maintain the consistent high quality of our products and emphasise Maison Sassy's know-how a little more. That will be important to us over the coming months and years. We've replanted a dozen hectares of apple trees within the Château de Sassy grounds. We've also purchased some pneumatic presses used in champagne making: these are high-quality tools that will enable us to produce an even higher standard of product. And finally, set out to conquer other markets around the globe.