News
Miscellaneous
SKEMA United solidarity fund reaches €100,000 mark!
02 September 2020
"While the return to classes this year is taking place in exceptional conditions, here is some good news for our students and a wonderful show of solidarity from the members of the SKEMA community," said Madeleine Martins, Director of Alumni & Fundraising at SKEMA.
Thanks to the generous contributions of the first donors, 80 grants have now been allocated.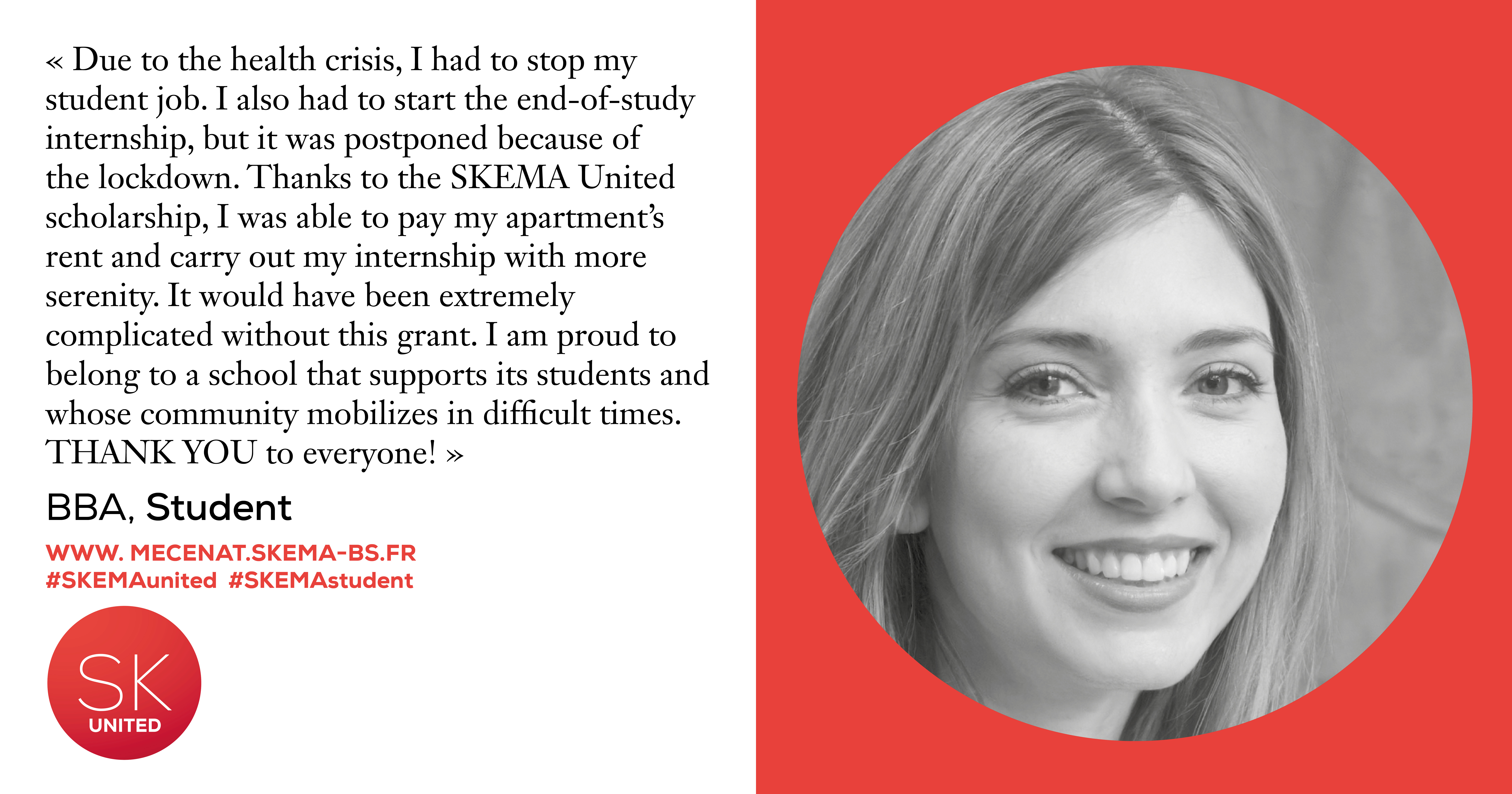 Every donation is matched euro for euro by SKEMA. We continue to receive applications and our goal is to distribute 300 grants. The programme is open until 30 November 2020.
The end goal is to collect €250,000.
We have three months left to reach our target and enable our students in the most difficult financial situations to continue their studies. If you wish to contribute and have not already done so, simply visit soutenir.skema-bs.fr to make your donation.
Why did the first donors contribute?
As an act of generosity, solidarity and a show of support
To reinforce the sense of trust within the SKEMA community
To have a direct impact by tangibly encouraging students to continue their studies, in each of the regions where SKEMA has campuses
To enable others to benefit from their success
To take advantage of the tax benefits associated with charitable donations (applies both to companies and private individuals)


It's your turn: participate according to your means. Every donation counts, whatever the amount. Thank you all for your generosity!