News
School
Thank you! Your commitment has been exceptional
18 January 2021
"Commitment: a promise or firm decision to do something; willingness to give your time and energy to a job, activity, or something that you believe in". It is not simply a matter of receiving; there is a real drive for mutual support: this is the chain that SKEMA's alumni are building.
Commitment is one of our "words" for 2020. It was a trying, nerve-racking year for many of us. But if we look back at 2020 through a different lens, it was a year of positive changes, of generosity, sharing and help, of making new contacts, pulling together, and more. Think back to all the good things that happened in 2020, like the SKEMA United fundraising campaign and the help given to our students who were hard hit by the health crisis.
Between April and December 2020, thanks to your generosity, we gave out 146 grants to students in financial difficulty for a total amount of 174 000€.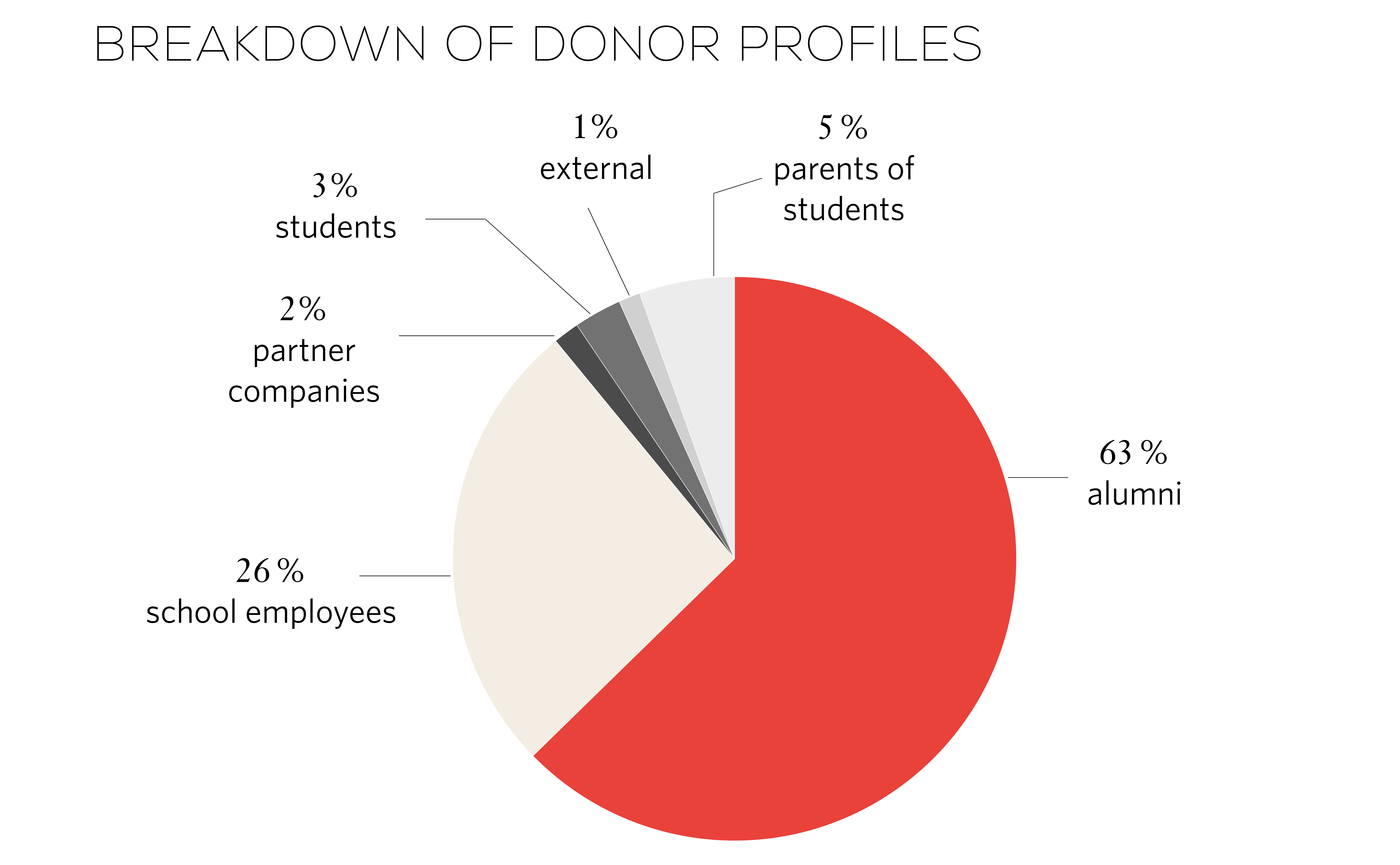 Over 30 alumni ambassadors, school patrons and volunteers offered their support for this campaign.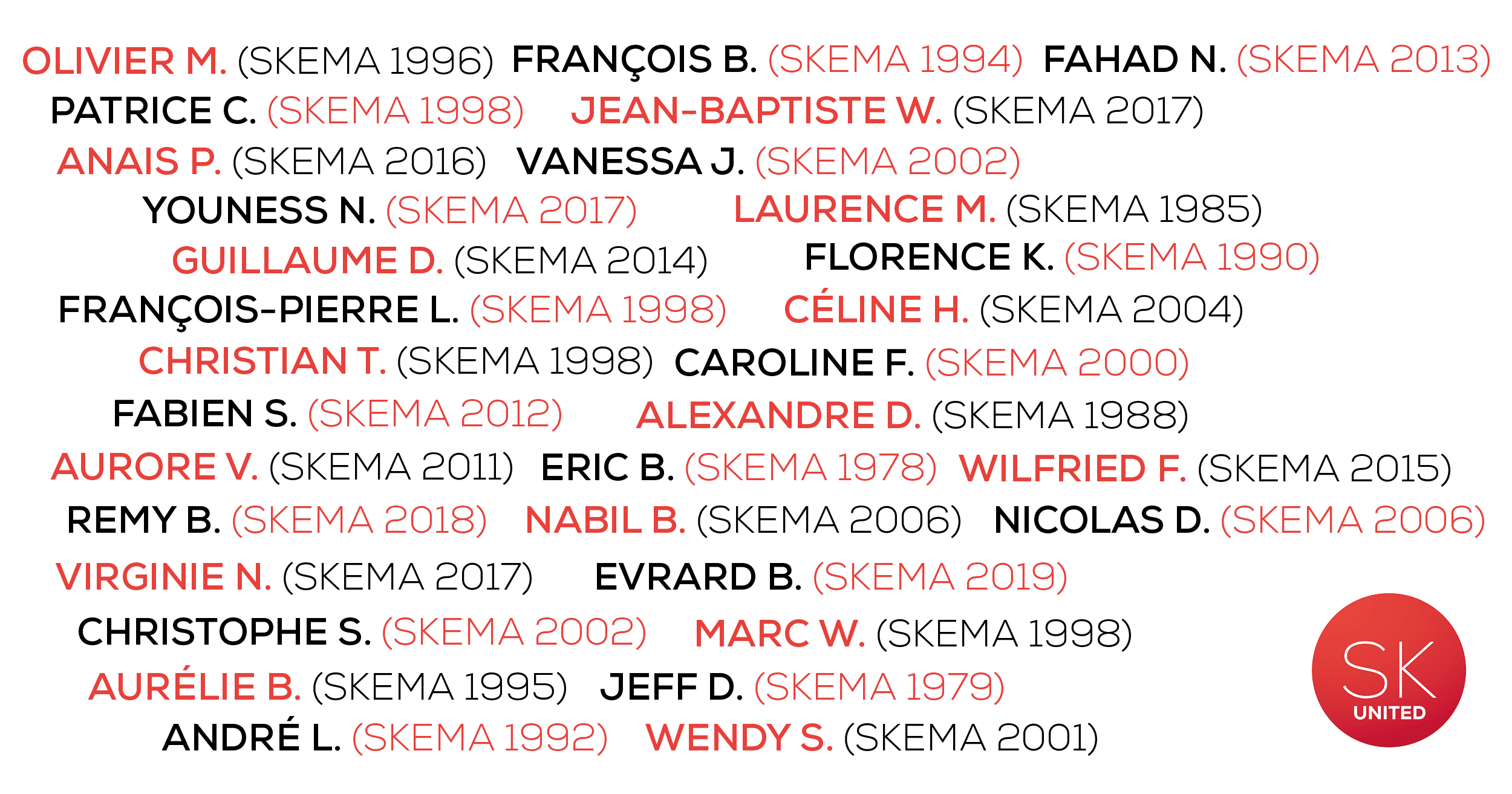 So why did some of you commit?
It feels good to give! By choosing to get behind a cause that is important to them, our alumni become change agents. You are participating in our school's development and changing lives. This augurs wonderful things for this new year!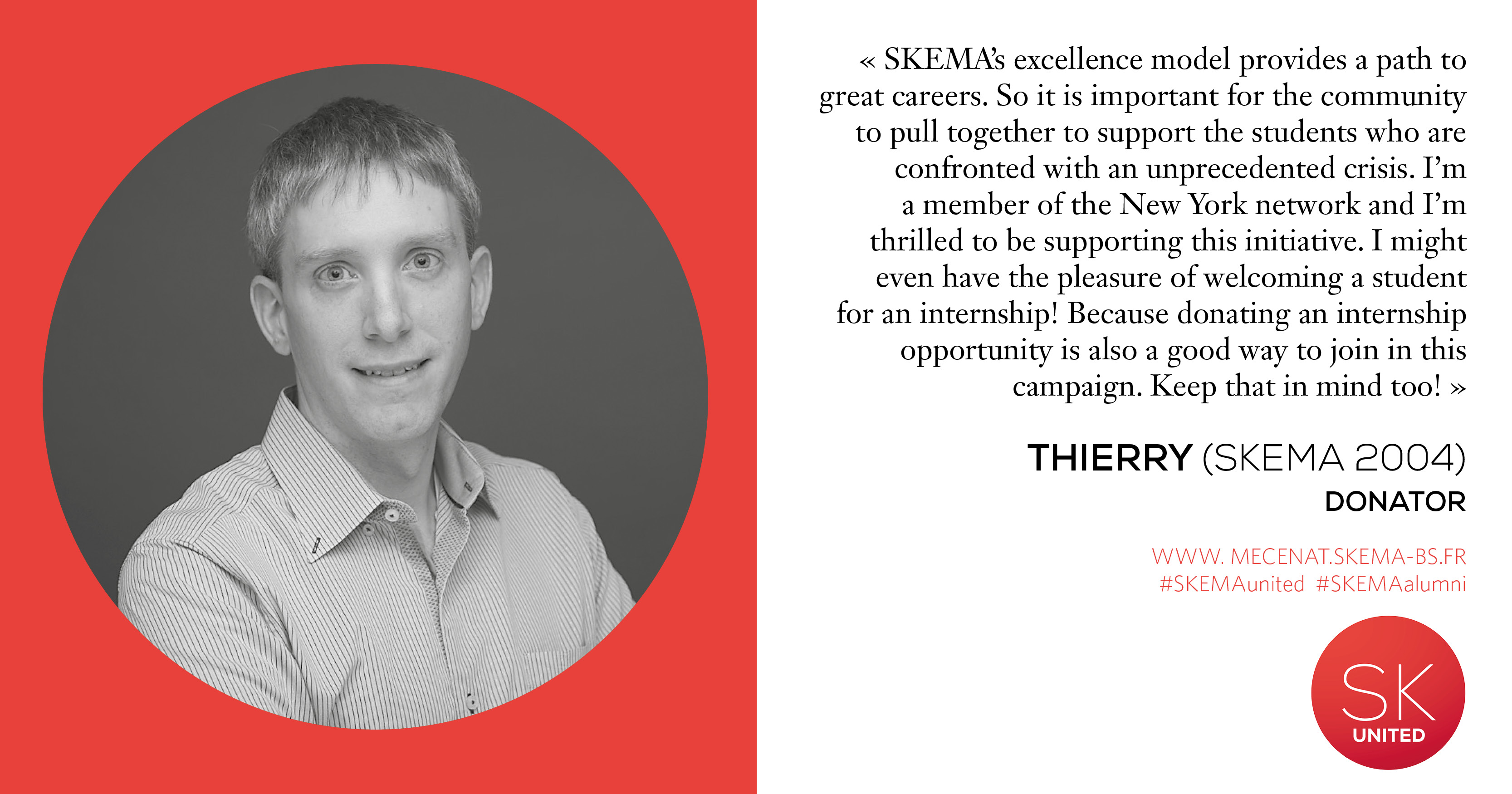 So once again, thank you. Thank you:
for having been by our side during that strange year,
for having massively committed to the SKEMA United campaign to help our students experiencing difficulties,
for having supported us through your donations


We may have changed years, but a single digit can't change everything. What if in 2021 the change came from us? Instead of words and resolutions, what if we acted in alignment with our values, our convictions and what makes sense to us? What if 2021 were the year you made a commitment to the SKEMA community? By becoming a donor, campaign ambassador, partner, sponsor, etc.
We wish you a wonderful 2021 filled with peace, joy, generosity and gratitude. See you soon to share new experiences together.