Espace emploi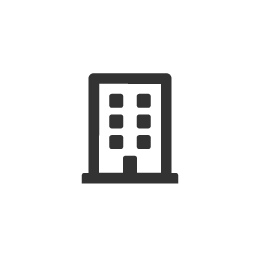 Project Manager - Youth 4 Change Network
Life Project 4 Youth
Autre, The Philippines or India (France)
Publiée par Johanna DELOUMEAUX (PGE, 2019) le 20/07/2022, modifiée le 21/07/2022
Johanna DELOUMEAUX (PGE, 2019)
Description de la société
Life Project 4 Youth (LP4Y) is an international movement of local organizations specializing in the development of innovative solutions for the professional and social inclusion of excluded Youth living in extreme poverty. Since 2017, its structure has been guaranteeing the sharing of good practices and the consistency of actions developed. Individual and collective empowerment gives everyone the opportunity to be successful, and gives multi-sector partners the opportunity to work together for a more inclusive world.
---
Description du poste
Youth 4 Change Network (Y4CN) is an international network of 78 organizations all working for the social and professional inclusion of disadvantaged Young Adults around the world.

As a member of the Y4CN team, you will support members in their actions, participate in the development of the network and organize collective advocacy actions.

The missions of the Y4CN project manager are:

Regular contact with international members
Organizing webinars or workshops with members and other related organizations
Publishing support (white book, forum reports, webinars...)
Organization of forums to raise awareness in different cities (in 2022: 10 years of Y4CN in Paris)
Support of Y4CN members' initiatives

To know more about our different missions, please visit our website www.lp4y.org
The minimum duration of this mission is 13 month (renewable), and will appeal to candidates who are ready to learn and passionate about intercultural cooperation, having already acquired previous professional experience. 
---
Profil recherché
Successful candidates will be open, dynamic and enterprising, and looking for an opportunity to develop their character and skills in a multi-cultural context. They will also enjoy communicating with humor, enthusiasm and will be keen team players, committed to making a real difference in the field. Fluent English is required.
To apply for a mission starting in August 2022, fill in the attached questionnaire and send it to becomeacatalyst@lp4y.org, with your CV and your motivation letter, in English, explaining why you want to join LP4Y.