Espace emploi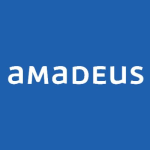 IT SERVICES CATEGORY BUYER
AMADEUS IT GROUP
CDI, Sophia Antipolis (France)
Publiée par Cathy BONIZZI (PGE, 2016) le 26/04/2022, modifiée le 22/06/2022
Cathy BONIZZI (PGE, 2016)
Description de la société
About Amadeus
At Amadeus we're powering better journeys through travel technology, creating the new and unexpected in the world of travel. And so can you!

We're a global team of over 16,000 professionals of 149 nationalities, working across 190 countries. Join us to add your voice to our diverse mix for better discussions, decisions and outcomes for everyone.

Be innovative. Be impactful. Be Amadeus.
---
Description du poste
The IT Services Category buyer drives the development of category practices for Contractors, Capacity and Delivery Based IT Services and Consultancy, managed by the Cluster Lead and Category Lead buyers, to maximise total cost of ownership savings and procurement value contribution. He/she drives and support the implementation of specific category strategies by supporting / executing strategic sourcing initiatives. He/she reports to a IT Services Category Lead Buyer.
---
Profil recherché
Ideally, 5-10 years' experience within a strategic procurement environment or, alternatively, Engineering or Sales background supplemented by relevant job experience providing wide and deep insights into Purchasing practice.
Proven delivery focus and ability to work to tight timelines.
Sound experience on complex IT Services Outsourcing domain. Ideally used to work following ITIL principles or similar


Skills



Computing : Microsoft Office, ERP, Contract management tools, Sourcing tools, Virtual collaboration tools (sharepoints, etc.)

Languages : English

Specific Knowledge : -Strategic Levers for the Purchasing function to generate added value to the company (skilled)
-Knowledge of products/services related to his/her specific category under job responsibility (expert)
-Strategic Sourcing Projects management (expert)
-Knowledge to develop and follow-up on the supplier screening and selection process through RFx tools (expert)
-Negotiation principles and Techniques (skilled)
-Contractual Legal Frameworks negotiation and later contract lifecycle management (expert)

Other : Following abilities:
-Planning and Organizing Work (skilled)
-Service delivery (skilled)
-Negotiation (skilled)