Espace emploi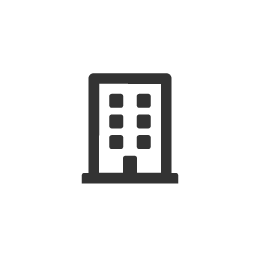 System Developer in Private Equity
LANGHAM HALL Luxembourg
CDI, Luxembourg City (Luxembourg)
Publiée par Olivier TOISON (PGE, 2007) le 05/09/2022, modifiée le 19/09/2022
Olivier TOISON (PGE, 2007)
Description de la société
Langham Hall provides premium quality accounting, fund administration and investor reporting services to Real Estate and Private Equity Fund clients.

Langham Hall invests in people and in developing them professionally. We are extremely proud of our leadership-focused culture which fosters a dedicated, approachable and collaborative way of working. We offer the opportunity to progress your career and study professional qualifications; through intensive training and where applicable, full exam tuition and study support.

Langham Hall is a fast-growing company and as such staff experience a variety of responsibilities and inclusion in exciting initiatives beyond their day-to-day role. Employees are supported and encouraged to deliver a first-class service and opportunities are identified at an early stage for employees to engage with our clients which enables them feel involved and challenged in their work.

We are proud of our positive working culture which is reinforced through our employees and our extremely low staff turnover and we seek out people that believe in our values.
---
Description du poste
The role is focused on the continuous integration of financial systems, to assist our Fund Administration team in the daily use of existing database systems, as well as the development of future systems. In addition, the candidate will provide ad hoc reports and updates according to specific clients, teams or management needs.

Training and coaching will be provided within the locally-based senior team, reporting on a daily basis to the Langham Hall Systems Project Manager, with the opportunity to share cross-border technical issues and findings with other jurisdictions (London, Jersey, Hong Kong, etc.)

This position opens room for development in both the Alternative Funds industry and systems, with a significant career progression for passionate team players, due to the tremendous growth of the financial sector in Luxembourg.

Key Responsibilities
• Application support to the Fund Administration team
o Business processes covered : execute the financial transactions, book the accounting records, prepare the quarterly reports
o Duties : Identify systems issues, solve them, suggest procedures and training to maintain data quality across applications

• Implementation of new developments
o Understand the business requirements, to do the right thing
o Simplify the business vocabulary, to standardize the data architecture
o Run unit tests and training for each new development, for reliability
---
Profil recherché
• Graduate in Mathematics, Finance, Management or IT related field
• Eager to leverage database tools (SQL server, CSV, REGEX) to the needs of the Financial sector
• Keen to optimize application languages (Python, javascript, VBA) for the automation of business processes.
• Pro-active, motivated mindset to grow in fast paced working environment
• Flexible, excellent team player and have a positive attitude towards problem solving issues
• Excellent organizational and interpersonal skills and able to prioritize tasks under tight deadlines
• Fluent in English (French or German would be considered as an advantage)

A strong interest and basic understanding of accounting, alternative funds industry, systems and development is a valuable asset.