Espace emploi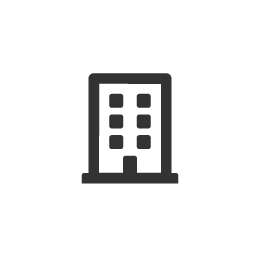 Project Management Officer
CMA CGM MARSEILLE
CDI, Marseille (France)
Publiée par Marianne LECCE (PGE, 2020) le 19/01/2022, modifiée le 19/01/2022
Marianne LECCE (PGE, 2020)
Description de la société
CMA CGM Group, founded by Jacques R. Saadé, is a leading worldwide shipping & logistics group.

Now headed by Rodolphe Saadé, CMA CGM reinvents transport and logistics in order to offer an integrated maritime, port and land service that exceeds its customers' expectations.

Present in over 160 countries through 755 offices, 750 warehouses, equipped with a young and diverse fleet of 511 vessels, CMA CGM serves 420 of the world's 521 commercial ports and operates on more then 200 shipping lines. The group currently employs 110,000 people worldwide, including nearly 2,400 in its headquarters in Marseilles.
---
Description du poste
Operations Direction is a transverse operational organization with various monitoring and advisory responsibilities on all operational challenges within CMA CGM Group.
Within this organization Ports & Terminals Operations department is entrusted with the main task of providing the best operational conditions for CMA CGM vessels in ports by following their performances in all worldwide container terminals.
This department is also responsible to provide analysis of ports operations to relevant stakeholders, develop tools for helping in vessel port stay optimization and ultimately support all others department in their interaction with container terminals.





RESPONSABILITIES:


Under the responsibility of the Ports & Operations Manager the responsibilities of this job include:
• Preparation / organization / detailed analysis of the roll out of ship calls
• In-depth analysis of productivity indicators
• Creation and implementation of performance tools, KPIs, aimed at optimizing performance and reducing operating expenses:
o Collect and structure data from massive, diverse, and multiple sources
o Study and synthesize these data sources in the form of a Dashboard (Qlik Sense)
• Prepare at regular intervals of reviews for the management teams of the terminals in question
• Participate in the development of a weekly operational report
---
Profil recherché
QUALIFICATIONS & PROFILE :


• Bac +5 School of Engineering / Business school specializing in statistical analyzes and / or information systems
• Experience in data analysis
• Fluent in English
• Knowledge of the operations of a shipping line and a container terminal is a plus



Recommended qualifications:


• Perfect knowledge of Qlik Sense, & Microsoft tools, especially Excel, Word and PowerPoint
• Critical thinking / putting data into perspective
• Be able to work on time, to be flexible and the ability to adapt quickly to change
• Communication skills: deductive and analytical thinking, both written and oral