Calendar of events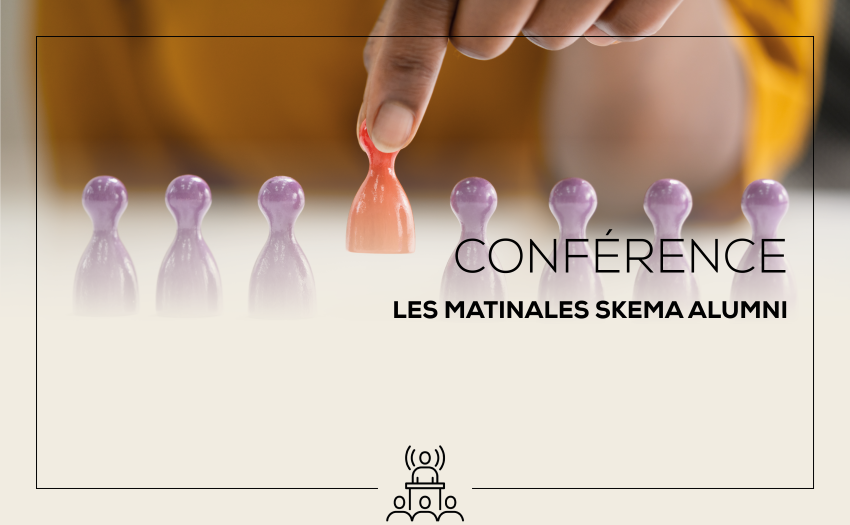 Rareté des talents : les critères environnementaux, sociaux et de gouvernance (ESG) sont-ils la clé pour attirer et fidéliser les candidats talentueux ?
Série de conférences "Les Matinales SKEMA Alumni"
THIS EVENT WILL BE HELD IN FRENCH
Désengagement, « brown-out », manque de perspectives… Nombreux sont les facteurs déclencheurs de démission. Une fuite des talents qui s'est accélérée avec la pandémie impactant les entreprises qui peinent à recruter.
Les organisations doivent aujourd'hui faire face aux nouvelles attentes et motivations des collaborateurs. Qualité des relations, services à destination du bien-être des salariés, formations… Les critères environnementaux, sociaux et de gouvernance (ESG) seraient-ils la clé ?
Une stratégie ESG permet-elle une confiance dans la marque employeur ?
Venez réfléchir et trouver des idées pour relever vos défis de recrutement lors de cette activité pendant laquelle un professeur de SKEMA et un panel de cadres dirigeants provenant de secteurs variés guideront la réflexion.
Cet événement s'inscrit dans une série de 4 conférences lors desquelles vous aurez l'occasion de rencontrer des intervenants experts et d'échanger avec nos partenaires cadres dirigeants.

Avec la participation de :


PROGRAMME avec une introduction d' Alice Guilhon, Directrice Générale de SKEMA Business School

8h30 : petit-déjeuner d'accueil

(dans le patio situé derrière le grand amphi) - sous condition de la situation sanitaire


9h00 : introduction par Alice Guilhon

9h05 : début de la conférence,

présentation d

e la problématique

et

keynote de Frédéric Munier, Professeur de géopolitique à SKEMA

9h20 : témoignages de dirigeants, experts et chefs d'entreprises

9h50 : conclusion et question

s-réponses

10h00 : fin de l'événement
ÉVÉNEMENT EXCLUSIF
animé en français par Laurent Nocca, Directeur Général de Top Management France

Pour accéder à l'événement, votre pass sanitaire vous sera demandé à l'entrée.
Dans le respect des règles sanitaires en vigueur. Nombre de places limité.

Tuesday 22nd February 2022

08:30 AM - 10:00 AM
(GMT +2)
Registration deadline : 20th February
Sophia-Antipolis Campus (Grand Amphi)
60 Rue Fedor Dostoïevski
06902 Sophia-Antipolis
---
Registration closed
Sophia-Antipolis Campus (Grand Amphi)

60 Rue Fedor Dostoïevski
06902 Sophia-Antipolis
Additional information (parking, Metro...)