Events
"Fuel your entrepreneurial spirit" in Montreal
"Take the plunge into entre-/intra-preneurship!"
The Montreal club ambassadors invite you to an evening devoted to entrepreneurship and personal development followed by drinks!

Wednesday 6 February 2019
6 pm
OZTUDIO
5386 Saint Laurent Boulevard
Montreal QC H2T 1S1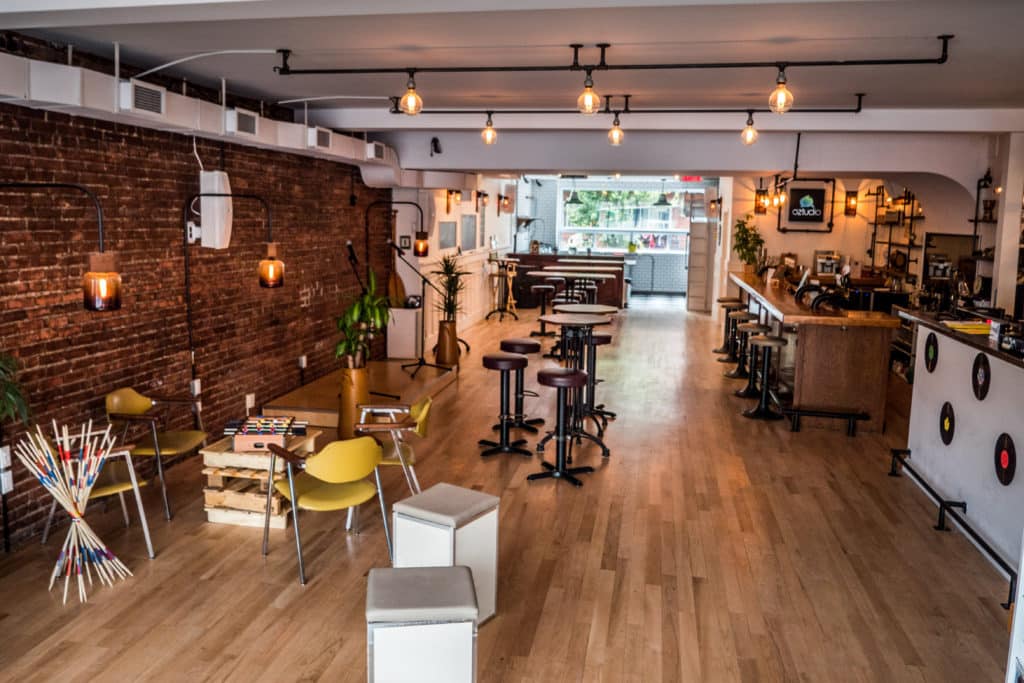 Theme: "Fuel your entrepreneurial spirit"! Come and hear about the inspiring initiatives of 5 SKEMA alumni


Frédéric Leclerc (SK 2003), VP Client Lead and Customer Experience at ad agency LG2

In Quebec since 2006, Frédéric has an impressive background. At Vidéotron and the SAQ, he brought fresh approaches in the development and roll-out of successful business strategies and played a central role in important turning points. In May 2018, he joined the prestigious ad agency Lg2, where he was appointed VP Client Lead and Customer Experience.
Lucie Duprat (SK 2005), Director of Transaction Solutions, will share her various experiences of entrepreneurship with passion!

From Sophia Antipolis to New York, it's in Montreal that Lucie really fast-tracked her career. Over the last 10 years she has become a real expert in digital transformation and innovation projects. After working for a digital agency and then for major companies like Yellow Pages, or in start-up mode at Téo Taxi, today she is Director of Transaction Solutions at Desjardins.
"Digital transformation or not, everything becomes possible with the right people and the right culture."

Dimitri Gochgarian (SK 2005), Founder, REZ Creative

Dimitri is driven by his passion. After his experience at Ubisoft as International Brand Manager, his desire for freedom led him to set up his own creative agency specialising in video. His portfolio of projects is impressive and includes some of the biggest and most innovative clients, such as Igloofest, Nintendo, Airbus and Jaguar to name just a few. He also works internationally in Paris, Singapore and Los Angeles, but wants to keep his agency relatively small.
"Roads? Where we're going we don't need roads!"

Thomas Lussiez (SK 2010), a young entrepreneur getting his venture off the ground, will come and share his story and the challenges he currently faces!

Tiamy Treguer (SK 2013) has just created an online chocolate shop, which she'll be presenting to us in a pitch!


Emmanuelle Michaud, Anais Perrin, Vanessa Jouan, ambassadors of the SKEMA Alumni Montreal club.

SKEMA Alumni Canada



Wednesday 6th February 2019

06:00 PM - 09:00 PM
(GMT -4)
OZTUDIO
5386 Boulevard Saint-Laurent Montreal
Free

20 $CA (CAD)

Registration deadline : 5th February
---
Registration is closed
OZTUDIO

5386 Boulevard Saint-Laurent Montreal
You have to be logged in to leave a comment Log in