News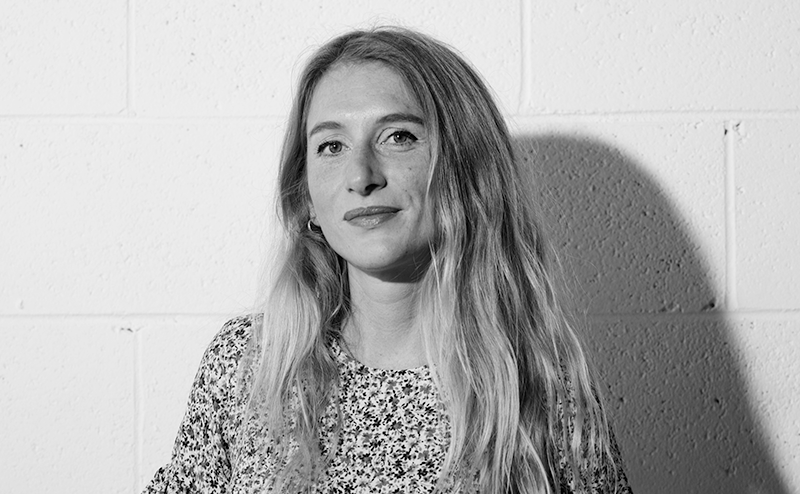 INTERVIEW
Marion Vigot (BBA 2013): an entrepreneur committed to protecting the planet in Australia

After her studies at SKEMA Business School, Marion Vigot, a co-founder of the eco-friendly company Compostable Alternatives, embarked on an incredible entrepreneurial adventure abroad. Now living in Australia, she looks back on her exciting journey, from her year of van living along the Australian coast to her commitment to environmental protection.
Marion, tell us about your academic background?
After rounding off my schooling in Nice with a scientific baccalaureate, in 2009 I began 4-year Bachelor programme at SKEMA Business School to earn a double degree in Public Relations and Communications. I spent two years on the Sophia Antipolis campus and two years at the University of Southampton in England.
What made you choose SKEMA Business School?
The fact that the courses are taught in English and that the school offers the possibility of studying abroad for such a long time were the clinchers for me, because I have always wanted to build an international career. The teaching for my degree programme was in French and English in Sophia Antipolis, and then 100% in English in England. This allowed me to become bilingual and to subsequently start building a career in English-speaking countries.
What were the other highlights of your studies at SKEMA Business School?
I really liked the fact that the teachers were all industry professionals and that the courses were all based on case studies of real companies. This very practical approach was a real plus for me. It allowed me to look ahead and to better understand the professional world.
What was your experience of joining the working world after graduating from SKEMA Business School?
I graduated from SKEMA Business School in 2013 and that same year I went to Ho Chi Minh City in Vietnam to intern in my cousin's import/export company. This internship led to freelancing work in digital marketing.
Then, in 2015, I decided to become an entrepreneur. I was very inspired by my cousin's entrepreneurial profile but also by Vietnam, a very dynamic market in constant effervescence. Entrepreneurship is very present there and many expatriates own several businesses in the country. I was really immersed in a bubble of innovation that made me want to start my own business.
I've always been very interested in the cosmetics sector and especially in beauty boxes, but at that time this type of product didn't exist in Vietnam (where the cosmetics market is sizeable). I saw an opportunity and I launched Ma Belle Box, a subscription box that allowed Vietnamese women to discover several beauty products in a travel format each month, from different local and international brands. I built up this startup for three years and then sold it, in 2017, to a Vietnamese cosmetics production company.
The following year, I went to Australia to fulfil a childhood dream: to live a van life adventure and tour the country with my house on wheels! I covered 40,000 km in eight months. It was an incredible leap into the unknown that allowed me not only to explore the country but also to really explore my inner world!
I then decided to stay in Australia. I obtained an Entrepreneur Visa and joined a pilot programme in South Australia which allowed expat entrepreneurs to launch an entrepreneurial project for three years in a given field. I applied for this visa with my partner and together we launched Mister Rye, the first circular economy startup to produce rye straws in Australia. We worked with local farmers to create more eco-friendly alternatives to plastic and paper straws from rye stems.
After a year of research and development, we launched our first production of rye straws. We produced 60,000 straws, by hand, with the help of farmers. The goal of this project was not only to create an eco-friendly product, but also to create jobs in the rural parts of the country.
Unfortunately, at the end of 2021 we realised that the weather conditions in South Australia were far too uncertain to ensure a consistent production year after year. Given these uncertainties, we were compelled to stop the project.
Still, what we found very interesting in this project was the fact that the straws were fully reusable and biodegradable. This concept of biodegradation of the product fascinated us and so to keep going in this vein we decided to launch Compostable Alternatives, a regenerative packaging brand. Our products are fully compostable at home: straws made from rye, grass and coconut; gloves made from corn sugar; compostable coffee cups and garbage bags. These are pure agricultural products without processing or made from biopolymers.
Our products are mainly targeted at the hotel and restaurant sector, daycare centres, schools, agri-food companies, etc. The project is developing very well and our ambition is to expand internationally in the near future. We're in contact with resorts and hotels on certain islands where waste management is particularly complicated.
How did you become so committed to the environment?
It happened on my van trip; I was very often in contact with nature and I could see the disastrous effects of plastic on the environment. It was a real wake-up call and I realised that I could do something about it.
It's a very deep, meaningful cause that is a perfect fit for me.
What other projects have you been working on in parallel?
About a year ago, I got the opportunity to take over the reins of an NGO, Responsible Cafes. This organisation is an accreditation that now represents and helps a community of 5,000 cafes in Australia to be more ecologically-minded and responsible, to switch to more environmentally friendly products and packaging, to implement better waste management...
My team and I develop green programmes to help cafes and restaurants improve their environmental impact in Australia.
Today, I divide my time between this NGO and my business, two activities that are very complementary.
I also launched the French Tech network in Australia, with another entrepreneur who also happens to be a SKEMA graduate! We are accredited by Mission French Tech France. We manage a community of entrepreneurs in Australia and organise online and in-person events around entrepreneurship.
In Australia, what is the response to environmental issues?
When we arrived in Australia in 2019, South Australia was the first state in the country to ban single-use plastic. Since then, seven other states have followed suit. So, in recent years, awareness of the climate emergency has grown. However, there is still a lot of greenwashing. In fact, one of our biggest challenges is to educate our customers on the difference between the two types of compostable packaging: there's a distinction between products that are naturally biodegradable and compostable at home and products that are only compostable in a dedicated centre. Since there are very few composting centres in Australia, a lot of this packaging ends up in landfill without being composted and very few people know this.
What advice would you give to young graduates of SKEMA Business School who want to become entrepreneurs?
Don't hesitate to contact people who inspire you and who have worked on projects or started ventures in your chosen sector. I find it very important to surround yourself with, to network with and to join communities in the targeted industry. And remember to ask for feedback and share your idea! Also, don't hesitate to train yourself. There are a multitude of resources available on the internet these days, whether it's to learn how to create a website, a design, a newsletter... Thanks to these resources, launching a venture is truly accessible to everyone.
I find that it's also important to develop persistence and resilience, two qualities that are essential in entrepreneurship!
Contact: Marion Vigot, co-founder of Compostable Alternatives
Interview by lepetitjournal.com for SKEMA Alumni