News
Events
SKEMA Alumni and China: constructive ties

A review of the "From France to China, my journey in Retail" round table held on 24 January 2023 on SKEMA's Grand Paris campus. 
To mark the Chinese New Year, SKEMA Alumni, in collaboration with four young graduates*, organised a round table focusing on retail between France and China.

This event was an opportunity to bring together some alumni around a theme that generated rich and constructive discussions with our 2 guest experts: Ludovic Holinier (SKEMA 1990), CEO of CORA with 28 years of previous experience working for Auchan in France and abroad, including in China, and Yejun Fan, CEO and co-founder of Waysia.
*Jialin Jin (SKEMA 2019), Strategic Sales Manager at Cubyn; Haitian Zhao (SKEMA 2019), Fund Operations Officer at FundGlobam (Luxembourg); Yi Liu (SKEMA 2019), Relationship Manager/Credit Analyst in Corporate Banking at Bank of China; and Chao Wang (SKEMA 2019), AVP, Structured Finance Analyst at Hamburg Commercial Bank.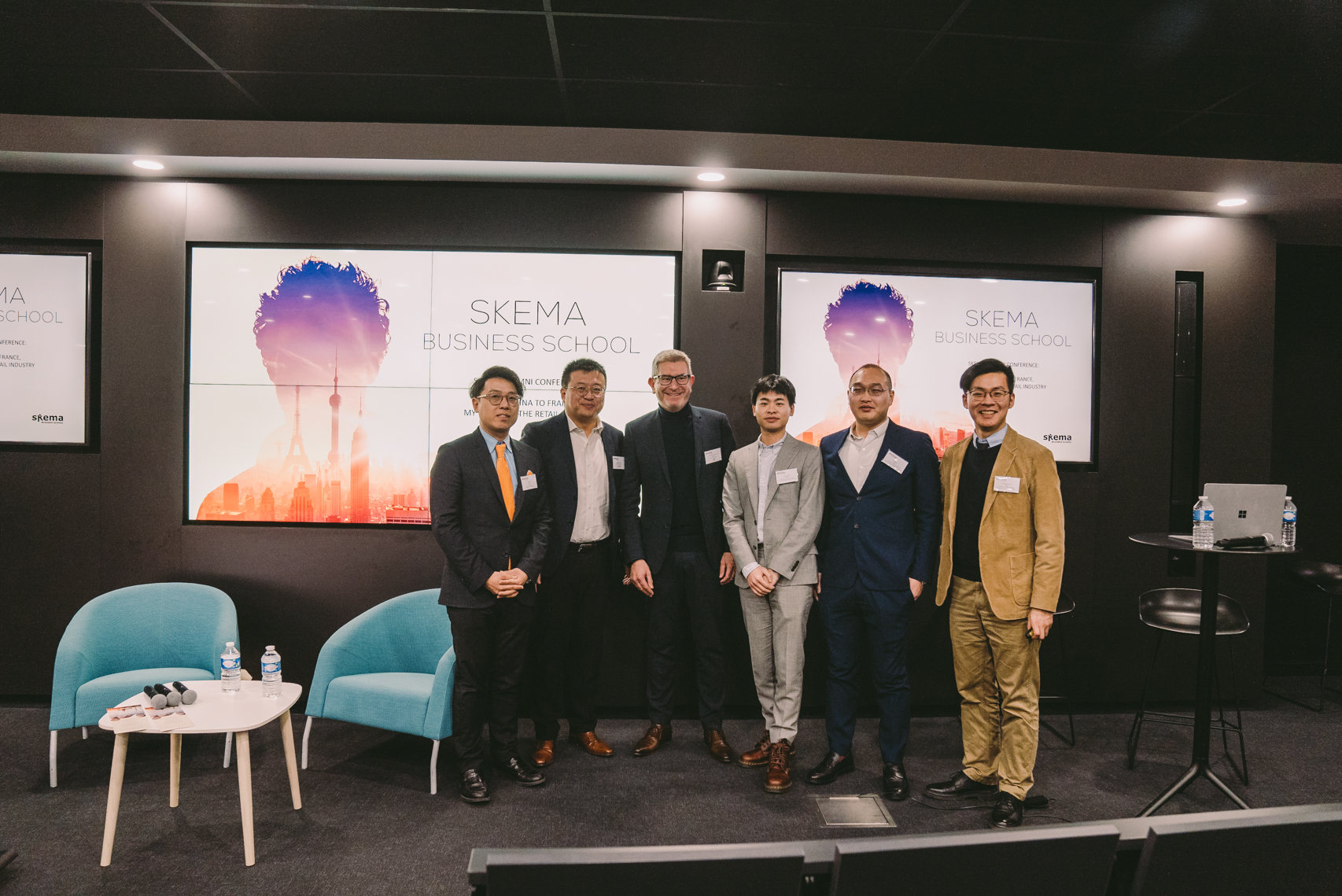 The topics discussed included inflation in the cost of raw materials, "New Retail" innovations and rapid advances in the retail sector in China, ways to adapt these and take inspiration from them in France, but also the challenges to come in this sector!
Thank you to the SKEMA Suzhou team who supported us from China for this event.

SKEMA Business School is present in China via the Suzhou campus and Nanjing University. SKEMA Alumni runs 3 chapters over there (Shanghai: 400 alumni; Hong Kong: 158; Beijing: 290).
There are 3,096 Chinese alumni in our community, scattered around the world (1,592 Chinese alumni in China). 1,715 alumni en China. 1,560 Chinese students. 
Photo credit: Qianyu Wu (MSc, 2019)