News
Miscellaneous
SKEMA is matching your donations to help students struggling due to the pandemic
30 September 2020
As you know, SKEMA recently set up a SKEMA United solidarity fund to help its students who are in financial straits as a result of the COVID-19 crisis.
Since then, many of you have stepped up and contributed. Thank you so much once again! Thanks to you, we have already been able to give out nearly 100 grants to our students in need.
SKEMA has already matched every euro you donated and will continue to do so until the end of the campaign on 1 December 2020.
We must continue now more than ever, because we are still receiving grant applications every day!
Some of our students lost their job or internship, others have parents who found themselves suddenly out of work... and the rent still falls due each month. Many of our students have suffered great losses due to the pandemic and still urgently need help.
This is the case for Abdessamad Zarouali, an MSc Entrepreneuship & Innovation student, who sent us his testimonial: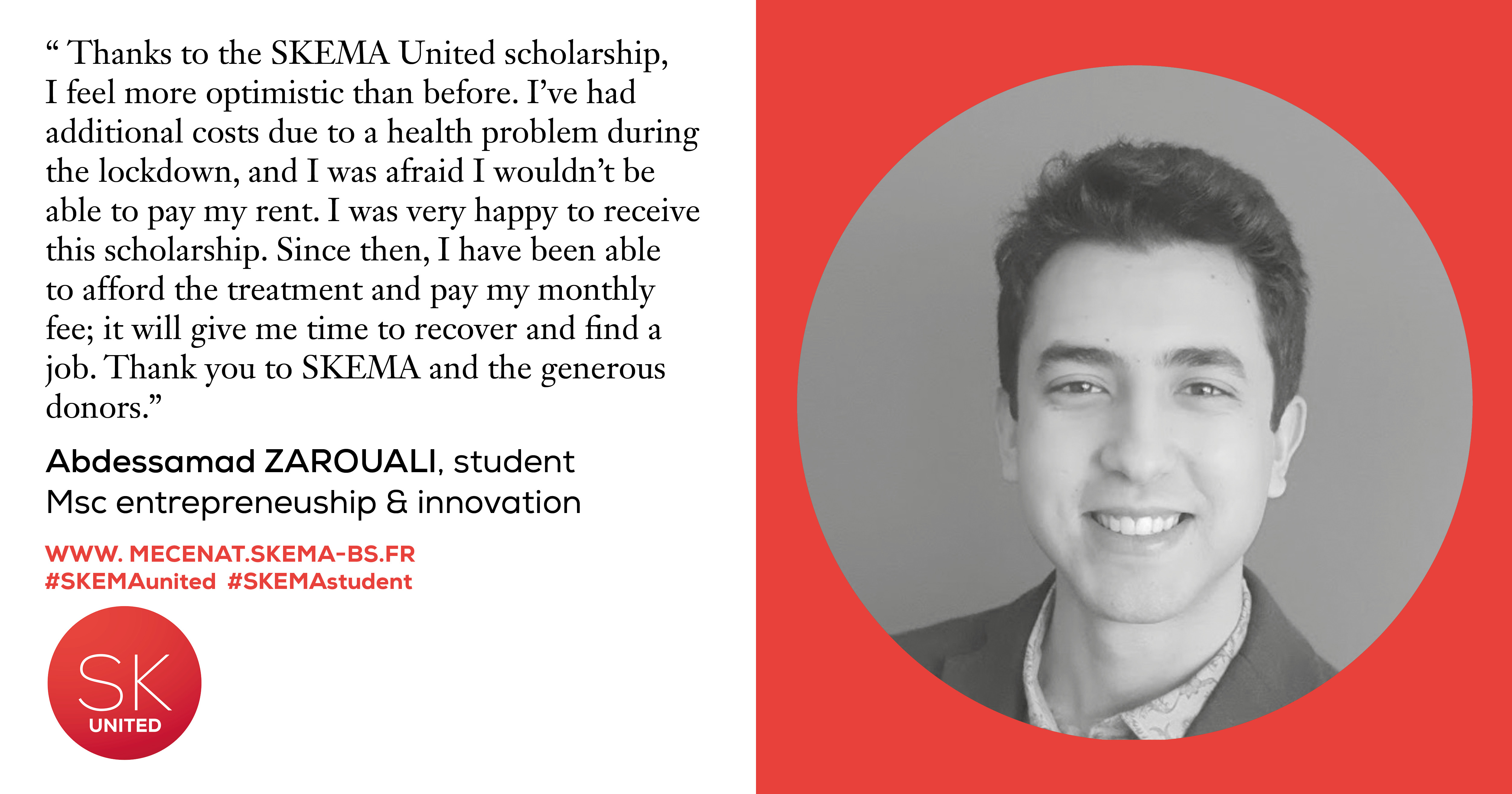 An international community that remains mobilised
To support this wonderful wave of solidarity, SKEMA has pledged to match donations euro for euro. Since its launch in April, over €110,000 have already been collected thanks to your generosity, bringing the solidarity fund to a total of €220,000 to date.
To continue the Skeman wave of solidarity, donate now!