Events
Club Entrepreneur Pitch Session
Challenge your business ideas in front of SKEMA alumni!
This event will be held in French
Entrepreneurs, dirigeants, intéressés par l'entrepreneuriat, ne manquez pas la première session de pitchs de l'année 2019-2020!

Mardi 1er octobre 2019
INRIA* Espace Démonstrateurs
170 avenue de Bretagne - Euratechnologies
LILLE
Accueil à 19.00
Session de pitchs suivie d'un cocktail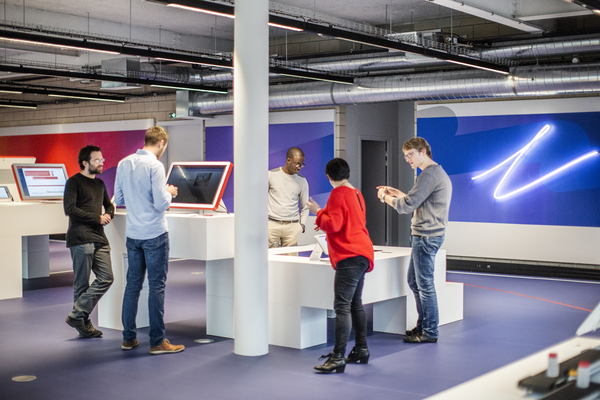 Au programme : présentation et visite de l'innovant Espace Démonstrateurs du Centre de Recherches Inria, session de pitchs et cocktail networking!
Venez rencontrer et découvrir les activités entrepreneuriales de :
> Caroline LE BIEZ (SK 2007), fondatrice de Magouvernance
" Nous connectons les entreprises et les administrateurs pour agir en faveur d'un futur durable, innovant et performant de l'entreprise. Nous aidons tous les dirigeants à recruter des administrateurs indépendants aux compétences alignées sur les enjeux stratégiques de leur entreprise pour composer des boards à forte valeur ajoutée.
Magouvernance s'adresse à toutes tailles d'entreprises (start-up, PME et ETI) et souhaite ouvrir l'accès à la structuration des outils de gouvernance. Notre objectif est également d'améliorer la visibilité des profils d'administrateurs en leur offrant l'opportunité de trouver un mandat qui corresponde à leurs envies ".

> Bertrand MAUX (SK 2008), fondateur de Mo&Jo
" Nous proposons une solution technologique et humaine pour accompagner ses partenaires dans une stratégie d'activation et de conquête d'audience sur le digital, particulièrement via les leviers push (emails, réseaux sociaux, collecte de leads..).

> Kevin Marez & ses associés (SK 2013), fondateurs de l'agence créative BANANA
Comment gagnez en puissance en racontant une histoire cohérente sur l'ensemble de la chaîne de valeurs d'un produit / service ?
Nous accompagnons nos clients sur la définition stratégique (workshop, brainstorming), la conception de produits (design industriel), la création de contenu image (photo, vidéo, animation 3D), la communication (campagnes publicitaires, pages web)
> Théophile Boulanger et Matthieu Perruchon (SK 2014), co-fondateurs de CONCILYS
Nous proposons des solutions alternatives de règlements des litiges financiers" - conciliation des litiges entre particuliers et créanciers.
Inscriptions en ligne obligatoires avant le 27 septembre
Tuesday 1st October 2019

07:00 PM - 09:30 PM
(GMT +2)
Centre de Recherches Inria Lille
170 avenue de Bretagne - Euratechnologies
59000 Lille
Free Alumni
Students
Accompanying people


Registration deadline : 29th September
---
Registration is closed
Centre de Recherches Inria Lille

170 avenue de Bretagne - Euratechnologies
59000 Lille
You have to be logged in to leave a comment Log in