News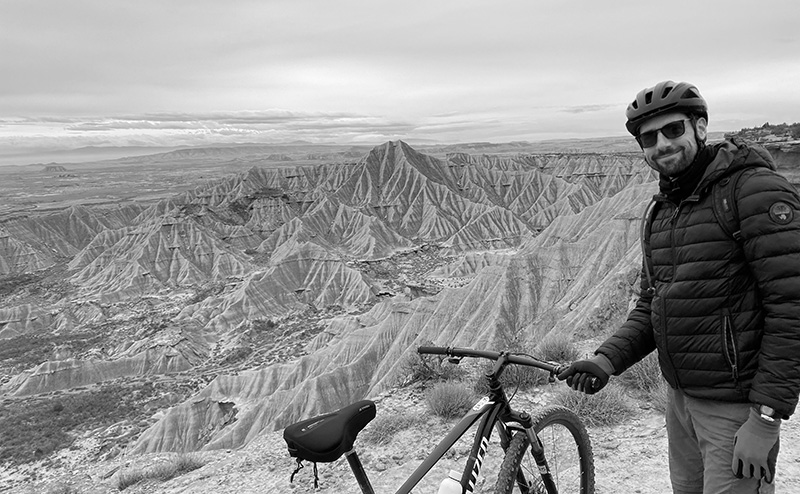 Race
Benjamin Parent (SKEMA 2012), "an adventure to share"

After a long and successful career in the automotive industry, Benjamin has decided to embark on an entrepreneurial adventure with a project that will take him around the world on a bicycle over 3 years!
The alumnus will ride to meet inspiring entrepreneurs making an impact, and he will plant trees along the way: 50,000 km; 44 countries; 3 stages; 2,500 trees planted; 14,250,000 g of CO2 saved — this is the challenge Benjamin has set himself with his Trees on the Way project.
"I've been dreaming of this trip for several years, while refining my experience and shaping it so as to be able to better understand the world and have a positive impact on it," Benjamin told us.
Passionate about entrepreneurship, mobility, sport and nature, our alumnus loves to spend time learning more about people, organisations and the environment, as well as forging new relationships and thinking up solutions.
It all started with an observation: we have gone way beyond our social and environmental limits (climate change, biodiversity erosion, water crisis, health crisis, inflation, etc.). Is it really possible to create a venture that has a positive/regenerative impact for all living things and is also financially viable?
Benjamin will be meeting with 21 inspiring impact entrepreneurs around the world, to interview them and learn about and report on their best practices. He will also be planting a tree every 21 kilometres along the way.
"Trees on the Way is the project of a lifetime. I'm delighted to take you on this journey around the world with me, to meet and interact with entrepreneurs and organisations that are actually changing the world. I strive to BE better and DO better every day."
To help Benjamin, click here.