News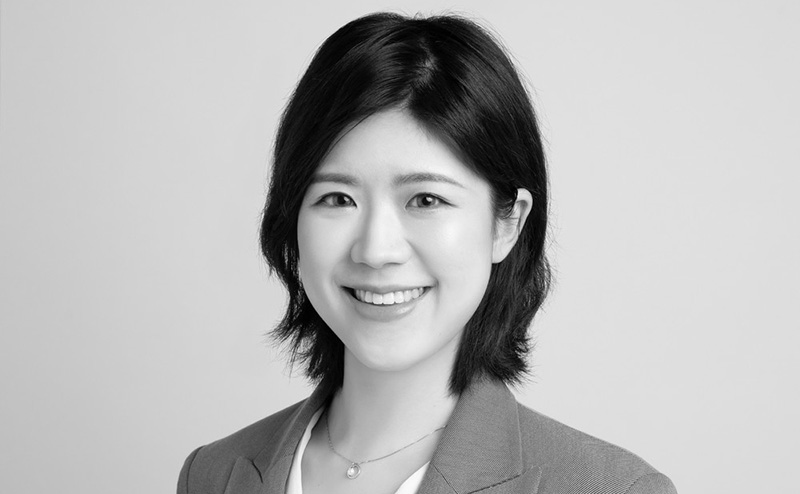 INTERVIEW
Swing Yao (MSc 2019): "SKEMA Business School helped me to grow"

Originally from China, after high school Swing Yao chose to study in France, where she attended SKEMA Business School's Paris campus. There, she developed both soft and hard skills that will be invaluable to her throughout her career. She spoke to us about this experience that she found enriching, both academically and personally.
Tell us about your educational path. Why did you choose SKEMA Business School?
I'm originally from China and I decided to move to France after high school. First, I attended Paris-Sud XI University, where I took French classes. I then went on to study marketing and communications at INSEEC before joining SKEMA Business School.
SKEMA Business School had been strongly recommended to me by several friends. The school also has a great reputation, not just in France but also in China and elsewhere in the world. I'd always wanted to live in Europe - it was a childhood dream of mine! I chose France, and Paris in particular, because I love the spirit of the capital: it is such an artistic and romantic city!
What stands out for you about your studies at SKEMA Business School?
I joined SKEMA Business School's MSc in Project and Programme Management & Business Development programme in 2016, on the La Défense campus. It was a very interesting programme. Not only did I have the chance to gain extensive knowledge of project management and business development, but it was also a very enriching experience on a personal level.
From an academic point of view, I found that the courses were very well designed, and the programme was truly comprehensive: there were courses in business management, general management, product strategy and more macro lessons about market positioning and more.
The programme also included a lot of case studies, which enabled me to put my theoretical knowledge into practice throughout the year. There was also a lot of group work. This taught me how to work as part of a team, collaborate with different people, and find my place in a work group.
I also loved the fact that some of our lectures were given by top professionals who are experts in their field and from well-known companies. I got to find out what the business world is really like and gain tools and knowledge that are very useful in my everyday work life, for analysing, decision-making, teamwork and so on.
On a personal level, I met some truly inspiring people among my classmates and the teachers.
SKEMA Business School also offers a very rich student life: there are numerous clubs, associations, events... All this contributed to strengthening ties with students and teachers and providing me with a truly enriching experience. What's more, the school helps international students with housing, settling in, etc.
I'd recommend SKEMA Business School to anyone: it's a school with a lot of potential; it allows you to develop very practical skills and have concrete experiences that are essential for growing in your life and career.
Tell us about your career path after SKEMA Business School?
I did a few internships in Paris while I was studying at SKEMA Business School. After graduating, I returned to China. I love France, but I was looking for new challenges in my career. I returned to China during the pre-Covid period, when there were a lot of professional opportunities in the country. I was lucky enough to land a job with Apple in Beijing, developing the Apple Pay service in China and other countries in the APAC region (Taiwan, Hong Kong and Singapore).
After a year and a half in Beijing, I decided to continue my career in Shanghai.
What does your current job entail?
I work for a cultural tourism company called Falux Group, as a marketing and branding manager.
We develop and design resorts and hotels in China and we manage their operation. Our mission is to bring the beauty of the French lifestyle and innovative holiday concepts to China. I handle the branding and marketing campaigns for the different hotel brands. We have three resort and hotel brands at the moment, and we also work with brands such as Lamborghini Resort and Central Park to develop their marketing strategy and increase their visibility in the Chinese market.
What soft skills did you develop at SKEMA Business School?
In addition to technical skills, at SKEMA Business School I also developed a whole new way of thinking that is more strategic, logical and open-minded. This has really helped me to grow and to build my career. I also learned a lot about the French way of life. There are differences in mentality between France and China, and it's important to have a good understanding of these if you want to do business in China.
Do you still have ties with SKEMA Business School?
I recently became a SKEMA Business School ambassador in Shanghai. I'm in charge of organising events and meetups for SKEMA Business School alumni based in Shanghai, as well as conferences with experts from different industries. These are great opportunities for networking and for sharing experiences and professional opportunities.
Do you have any career advice for recent SKEMA Business School graduates?
Before deciding on a career path, I advise everyone to try everything, to have the courage to experiment with different things and explore different interests. Be open-minded, go with the flow and enjoy the challenge of life. In my opinion, this is the best way to find your path.
Contact: Swing Yao, Brand and Marketing Manager at Falux Group
Interview by lepetitjournal.com for SKEMA Alumni