News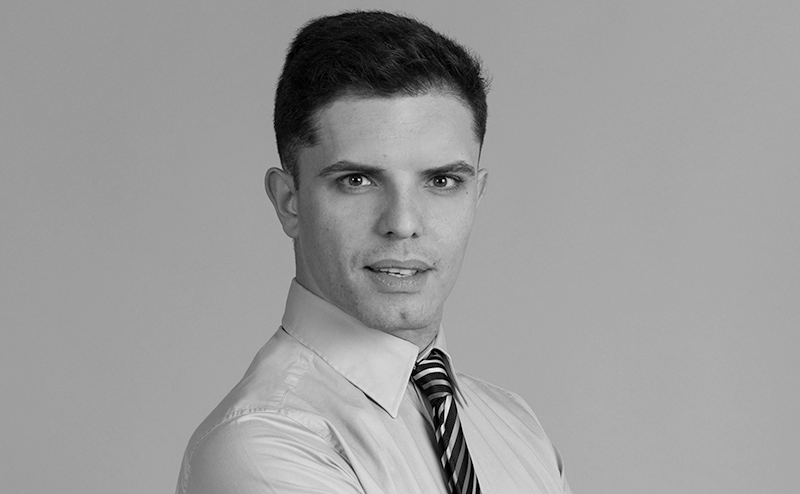 INTERVIEW
Cedric Laforge (MSc 2012): "Only passion and patience make the impossible possible"

Having been fascinated by the world of watchmaking since childhood, Cedric Laforge moved to Geneva after graduating from SKEMA Business School. For him, this marked the beginning of a brilliant career with the greatest watchmaking houses. Cedric currently works for Vacheron Constantin in the Swiss capital of luxury watchmaking. He talked to us about his experience at the acclaimed business school and the high points of his career so far. 
Could you tell us briefly about your educational background?
For the first two years of secondary school, I attended the International French High School in Tokyo. I then finished my schooling in France, in Haute-Savoie, in a village near the Swiss border. 
After a scientific Baccalaureate, I completed two years of prep school before joining SKEMA Business School in 2009 on the Sophia Antipolis campus.
There, I got the opportunity to enter the MSc LFM (Luxury & Fashion Management) programme, designed to train the future managers of the luxury industry. 
During my gap year at SKEMA I interned at Hermès, in Paris, as a marketing and sales assistant for the luxury house's website. It was a very interesting experience, because we were truly in the infancy of digital luxury marketing and Hermès was actually a trailblazer in this area. The internship gave me the opportunity to apply all the knowledge I had gained at SKEMA, so I was immediately operational for this superb luxury house.
I then rounded off this first professional experience with a second work placement in the luxury sector, at Cartier, as Assistant Watchmaking Product Manager for the French market. There, I was able to get even closer to my hobbyhorse, luxury watchmaking, a passion I have been cultivating since childhood. 
Why did you choose to study at SKEMA Business School? 
After prep school, I wanted to attend a first-rate business school offering a master's programme in luxury (options were rather limited at the time). SKEMA was offering a recognised programme that ticked my boxes in terms of academic excellence and quality of training. 
Another key factor in my decision to join SKEMA Business School was the very hands-on approach to teaching, involving professionals from the luxury industry. To me, this seemed essential to succeed in this sector, because the world of luxury is very concrete, focused on the product. 
And, of course, the campus location in the sunny south of France greatly influenced my decision too!
I also found that the school was firmly integrated in the local business landscape, which shows real recognition on the part of local players and can open a lot of doors.
What were the high points of your studies at SKEMA Business School?
There were a lot of international students in the MSc programme and I found it really enjoyable to work with young people from different backgrounds and a mix of some 30 different nationalities. Many of them are actually still part of my network today and I really enjoy catching up with them or even working with them.
During this master's, I also got to meet a good number of professionals from the watchmaking industry, who then helped me a lot with my career development and with understanding the world of luxury. 
My years at SKEMA Business School also included many high points: cross-disciplinary projects, integration weekends, and the creation of the SKEMA Luxury Summit, which brought together luxury industry professionals to discuss a specific theme. I really enjoyed these experiences and they truly transformed me. I went from being a young, shy student to an extroverted manager and an expert in my field.
I am extremely happy to have studied at SKEMA Business School. It shaped the person I am today!
Have you maintained ties with the school?
Absolutely. I'm part of the alumni network and I regularly attend events held locally.
I also do a lot of mentoring of SKEMA students who want to be successful in the luxury industry. I work with them to figure out their personal ambitions, for instance, and I encourage them to really distinguish between those and external expectations.
Because I'm convinced that to find fulfilment you have to build your career based on you and your personal aspirations above all else. That is something SKEMA helped me understand and I try to pass it on to the students. 
The school also regularly invites me to give lectures and share my passion for luxury and watchmaking.
SKEMA has brought me so much and it's important for me to give back to the school. 
How did you get into the job market after graduating from the SKEMA Business School? What does your current work involve? 
Right after my studies at SKEMA, I was fortunate to be presented with a number of opportunities, whether through the school's network or through alumni. The school actually encouraged us to think about employment opportunities very early on, which was very beneficial.
After graduating from SKEMA, I completed two certifications: I'm an Accredited Jeweler Professional with the GIA (Gemological Institute of America) and a Watch Expert certified by the FHH (Foundation of High Horology). This enabled me to combine the excellence of my studies in luxury business at SKEMA with the certification of my knowledge of watches and jewellery. These initiatives also made it easier for me to find work. 
Next, I decided to join the Geneva-based Backes & Strauss, makers of luxury diamond watches under the umbrella of the famous Genevan group Franck Muller. I chose to work for a small company so that I could move up the ladder quickly at the start of my career and quickly gain more experience and expertise. 
Moving to Geneva was in line with my desire to work in an international environment, something that SKEMA had already really instilled in me. Plus, Geneva is where many watchmakers have their headquarters and the city offers a lot of opportunities for international interactions.
A year and a half later, I went to work for the Swiss watchmaker Chopard, followed by Vacheron Constantin, where I have now been working for nearly two years as Marketing Operations Manager. My job is to support all the subsidiaries in implementing their strategic plans and carrying out their marketing activities.
So over more than ten years I've gathered an enormous amount of experience (whether through my lectures at SKEMA, my certifications, the start of my career, etc.) that has enabled me to build an extremely flexible and holistic profile.
Where does this passion for watchmaking come from? 
Watchmaking is a passion that runs in my family. I've been immersed in this world for a very long time: my grandfather was a watch collector and part of my family works in jewellery making. Apparently, my ancestors even worked in Louis XVI's workshops! 
In any case, the luxury sector is very vast, so you have to choose an area of specialisation. I find that watchmaking, particularly in Switzerland, is a humble world, very different from the somewhat superficial side you can find in other areas of the luxury industry.
What advice do you have for new or recent SKEMA Business School graduates? 
In France, we often have a tendency to "label" people and encourage them to take a straight path. But I think it is really important to break out of this framework and cultivate your uniqueness over the course of your career. So I invite all students to make their own choices and to own them. Choosing luxury is in itself a real choice. Make that choice; it's a wonderful industry in which you can find fulfilment every day!
And actually, we alumni are there to help them work all this out: they mustn't hesitate to get in touch with us for a chat about it!
To those who are wanting a career in the luxury industry, I recommend really placing a major focus on the product, on understanding it, appreciating it, and being curious about it. 
Those who succeed in luxury are above all those who know the products inside out, the competitors, and the industry as a whole. 
Actually, when I'm giving a lecture at SKEMA Business School, I always start by giving the students a list of all the serious publications they absolutely must read to gain a solid understanding of the industry. 
It's also important to know that the luxury world attracts an incalculable amount of profiles! The only way to stand out is to show that you are unique, have specific expertise in the field you are aiming for, and are very humble.
I also advise students to approach companies that are a good fit for them. A small supplier or brand will be just as interesting as a big, renowned company and will offer a wide variety of responsibilities. Finally, don't hesitate to ask questions, go out and meet people, grow your network, and force open the doors to the industry. While the luxury sector might seem "inaccessible" at first, remember that only passion and patience make the impossible possible. 
Contact: Cedric Laforge, Marketing Operations Project Manager at Vacheron Constantin
Interview by lepetitjournal.com for SKEMA Alumni