News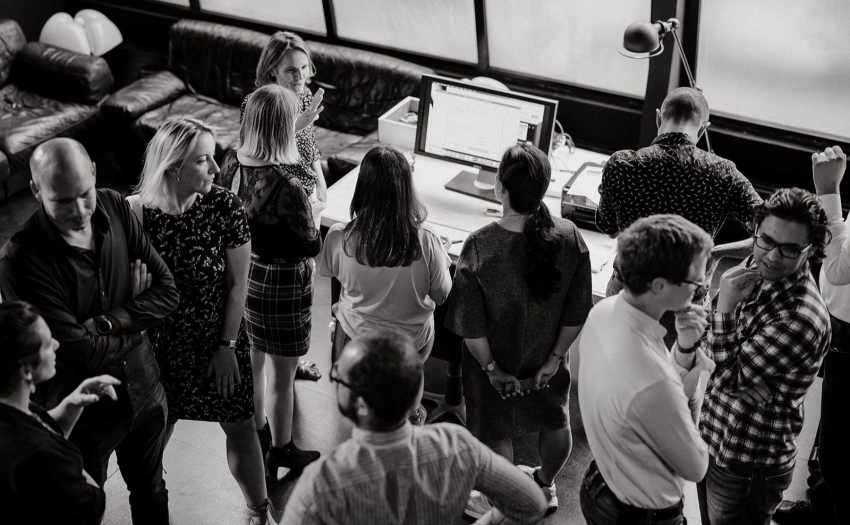 Events
Global MBA students think about the world in transition thanks to an art thinking workshop

For one week, Global Executive MBA students and a dozen SKEMA alumni participated in an Art Thinking sequence, through a seminar entitled "Improbable, to think our world in transition(s)", as part of the GEMBA Residential Week.
 
​"The four residential weeks of the Global EMBA are highlights dedicated to experiential learning. They accompany synchronous sessions ("live-class sessions") allowing a transfer of knowledge and asynchronous courses ("self-paced learning") ensuring independent learning whether it is individual or collective work", explains Fabien Seraidarian, Director of the Global Executive MBA programme (GEMBA). 
Thus, during this "Improbable" sequence, the participants had the opportunity to produce several works of art through creative moments, the participants materialized the transitions by rewarding works of art presented at the studio of photographer Frank Horvat in Boulogne Billancourt.
"The most improbable week!"
"It was the most unlikely week possible! It allowed us to bond with the teachers and the members of the cohort. I was really excited about it," says Franck Chabert, a Residential Week participant. Beyond the creative momentum of the participants in this sequence, each group of participants will come back to the creative process and the scope of the lessons in the professional environment to stimulate complex transformations.

"I would also like to emphasise the quality of the teachers who took part"
This atypical week was also supplemented by various fundamental lessons in economics and the environment led by SKEMA professors, such as Laurent Ferrara, professor of international economics or Jonas Hoffmann, professor of strategy at SKEMA Business School. For their part, the participants in the week are delighted with these workshops. 
"The Art Thinking workshop was a great start. This workshop allowed us to open new horizons and to see how we can link art to business. I would also like to underline the quality of the professors who spoke on complex subjects, with fluidity and simplicity, which demonstrates the high quality of SKEMA's academic body. The diversity of the cohort, with 17 different nationalities, has helped us improve our cultural awareness and will be a key factor in our development within this programme," explains Mohamed Talaat, a Residential Week participant.