News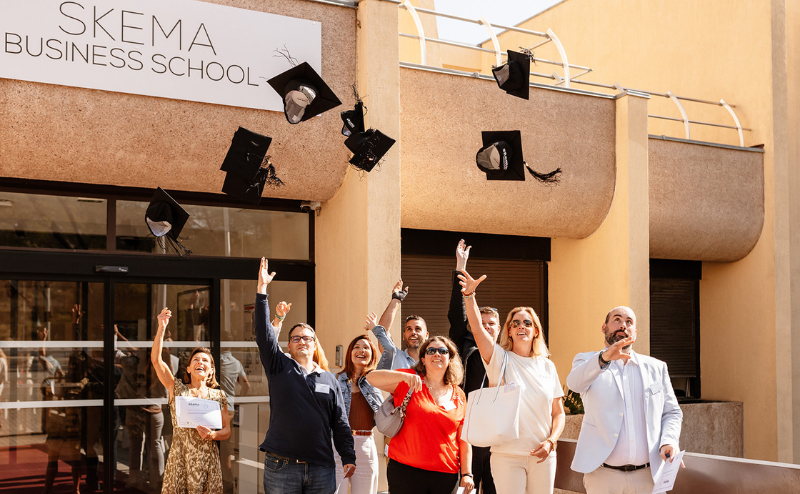 Events
20 years on already for the PGE 2003 class!

"It's a great idea to be able to meet up again 20 years on. You discover the life paths of the people you last saw 20 years ago, and it's very enriching."
 
A lot happens in 20 years. Celebrated on the Sophia-Antipolis and Lille campuses on Saturday 14 October 2023, this emotional anniversary was an opportunity for graduates from the north, south, Paris and Ireland to get together with their year after all this time. It was a perfect opportunity to visit the campuses and share memories on their erstwhile home turf, and they all felt a stronger sense of belonging to the school. 
 
It was a special moment, particularly when Céline Hay, Deputy Director of the PGE, talked about the development of their former programme, the Alumni network and their school in general. An honorary graduation ceremony was also staged to celebrate this anniversary, involving the presentation of mortarboards and an American-style photo! 
 
"I especially enjoyed discovering SKEMA Lille's new premises, the new format PGE programme and future projects." 
  
A big thank you to all the participants for their presence and energy! 
 
Keep up to date with our next events by checking out our agenda.
Photos © Lora Barra / SKEMA Business School