News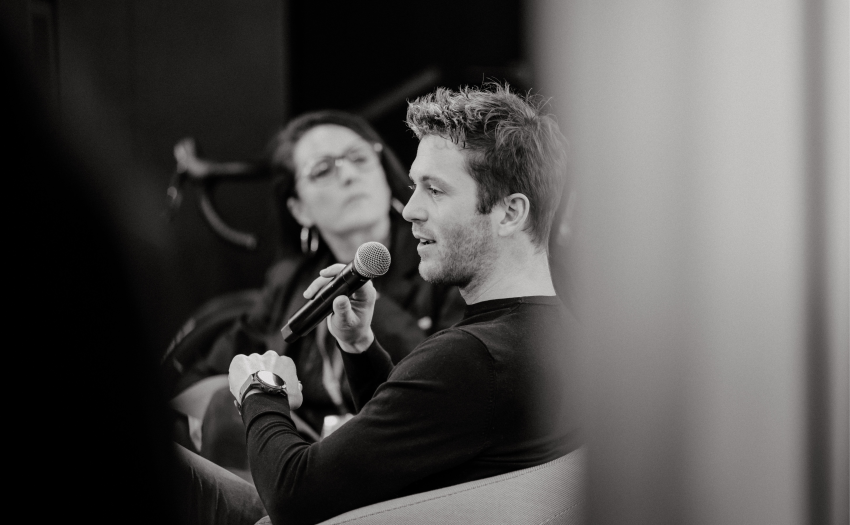 Events
Alumnus Charles Steinmyller recounts his 'cycling for oceans' journey at Grand Paris campus

SKEMA alumnus Charles Steinmyller (PGE, 2017) came to our Grand Paris campus in February to share the story of his "Cycling for oceans" journey around the world with SKEMA Business School alumni and students. The audience was inspired by his experience. 
After 16,000 kilometres of cycling from Normandy to south-east Asia, SKEMA alumnus Charles Steinmyller shared his feelings and memories during a conference organised by SKEMA Alumni last February. Through this spectacular adventure, the Master in Management (PGE) graduate raised 11,000 euros for Coral Gardeners (an organisation that campaigns for the preservation of corals) and brought back many anecdotes.
"What a joy to come back to school to share the memories"
Recounting his memories of the countries he travelled through, Charles Steinmyller, now a senior manager at Procter and Gamble, answered questions from alumni who were interested in similar impact projects. "I really liked the feedback and the questions. I wanted to get feedback from someone who chose to do something out of the ordinary. Moreover, it interested me because I have plans to travel the world in two years' time," explains Pauline Zimon, SKEMA alumna (2018). 
Charles Steinmyller concludes: "What a joy it is to come back to school to share the memories of this great sporting adventure. I am proud to give back to the school what I received during my studies. I was delighted to relive those few months on my bike while chatting with the alumni who came that evening to the Paris campus. I hope I can continue to encourage young graduates to explore the world of possibilities that are open to each of us. See you soon for new adventures!"