News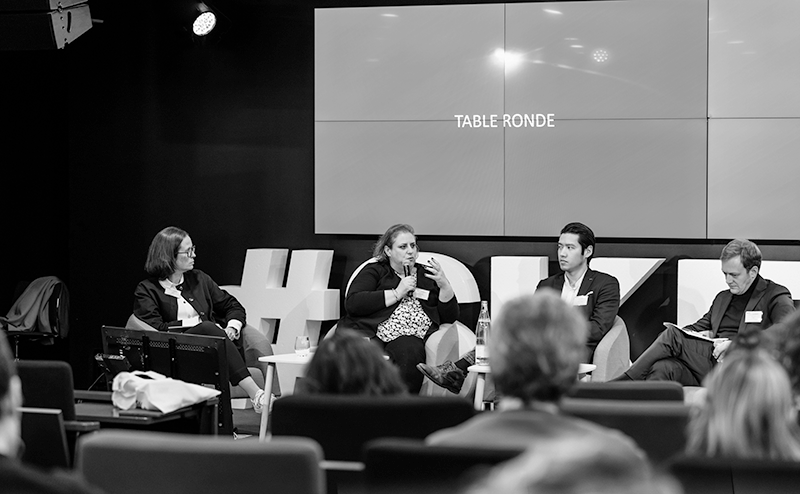 Events
SKEMA Alumni network highly involved in round tables on the Grand Paris and Lille campuses

On 7 February and 9 March, round tables were held on the Grand Paris and Lille campuses, entitled "The war for talent and retention: what strategies should be adopted, particularly among the younger generations?" - a hot topic at the moment!
During a very enlightening keynote on the theme "How do young people see their future in the world of work?", Amine Ezzerouali, Academic Director of the MSc in Human Resources Management, shared the results of the "Talent Barometer 2023" consultation undertaken by SKEMA Business School in partnership with EY and involving 1,400 students from the school's different programmes.
Thanks to our alumni for their participation in the round table and debate in Paris: 
Charles Arkwright (PGE, 2005), Global VP of HR Digital CMO and E-commerce, L'Oréal
Aurelie Demarais (PGE, 2001), Talent and Culture Director, Thales
Sophie Laurencin (PGE, 2000), Head of Talent, La Banque Postale
Eric Dang (PGE, 2017), Talent Acquisition Manager, Pernod Ricard
In Lille:
Amelie Guignot (SKEMA 2009), Human Resources Business Partner at OVHcloud 
Anna Koné (SKEMA 2018), Learning & Development Program Manager at Decathlon  Technology
Benedicte Deroo (SKEMA 1996), Head of Jobs Grand Est Region at Orange 
Etienne Gruyez (SKEMA 2001), Managing Director at Proferm
"Always happy to be able to support SKEMA Alumni network events, to share our experiences, but also to keep informed of the latest trends thanks to the school's professors/experts".
Etienne, a Lille alumnus
"I appreciate the fact that SKEMA organised an event focusing on an issue that concerns us all today."
Anne, a Paris alumna 
Stay tuned to our agenda for the next SKEMA Alumni events.